Better Boards
Conference

Each year the Better Boards Conference aims to provide opportunities for directors and CEOs to discover realistic and practical ideas, information, tools and processes that will assist with the governance and leadership of their organisation.

A unique and highly respected annual governance and leadership event. The Better Boards Conference is well worth booking as a key development activity for your board.

Join the Better Boards Newsletter for conference notices.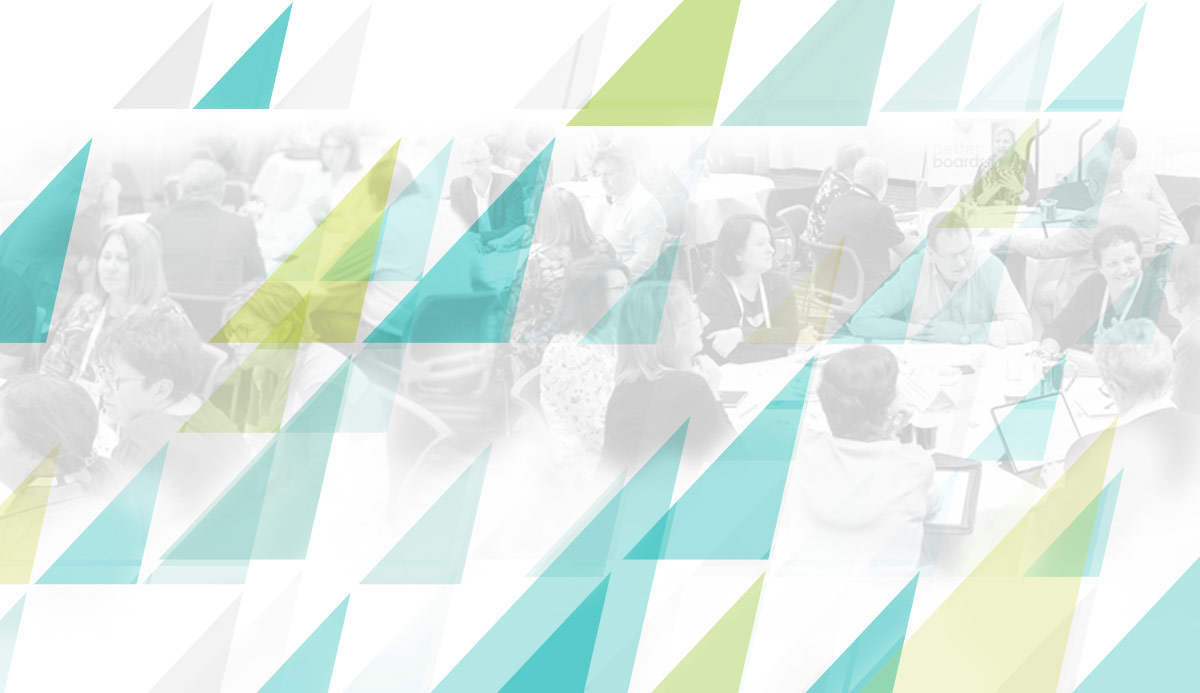 Governance and Leadership Event for Leaders of Not-for-profit Organisations
Conference Information
Join the Better Boards Newsletter to receive notices and information on the Better Boards Conference in 2023.
Master the art of the boardroom
Receive the Better Boards Newsletter
Sign up to the Better Boards Newsletter for regular content for directors and CEOs of NFP organisations, receive articles, conference information and webinar notices.