leadership

Published: October 7, 2013

Read Time: 4 minutes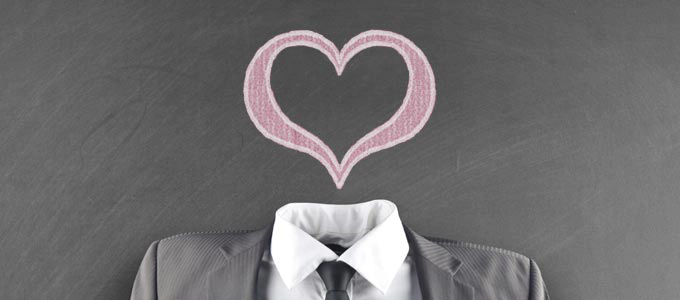 I spent my formative years growing up in the '60s with a very much older set of parents. Older by a decade than probably most others, older in their world views and values, and older in their behaviours too.
They were my 'leaders'. They mostly said, and occasionally did, the things that they wanted or expected of me and like many other kids of the '60s – I did the things that I wanted to do. I rebelled, I disobeyed, I protested but ultimately – they won. Not because of what they said, but because of what they did. They'd talk me to death on "why this" and "why that" and they'd relate anecdotes and stories and administer the usual punishments and rewards – they got busy with their best efforts of parenting/leadership. I'm pretty convinced this is how we develop 'dog hearing' … recognising only your name and rest of it might just as well be "blah, blah, blah".
Through all this – it wasn't the words, or any lectures or any punishment or reward that made a difference – it was their actions and what they did that stuck. As a front seat passenger I recall my Mum driving her mid '60s VW Bug pulling to the kerb hurriedly, leaping out and picking up an elderly woman who had tripped on the footpath. After a brief exchange, we drove her home, made her tea, applied a band-aid and called her daughter to let her know what happened. Even at the age of 6 I felt that – and I got it.
Throughout my working career I've been fortunate in my exposures. I've worked with and for some fantastic leaders in commercial ventures and in not-for-profits. I've also experienced a lesser quality of management and leadership in the workplace that can only be described as dysfunctional at best and toxic at its worst. Across it all, I've paid attention to how change happens and to what works and what doesn't in these information rich times of constant change. Let me start with what I've seen that generally doesn't work …
Grand announcements, proclamations, road shows, circus events, branding and program launches, media blitzes, three word slogans, staying 'on message', announcements of 'support' or 'association', cheesy promotional items like coffee cups, pens, tee shirts, hats, mouse mats, posters, screen savers or stress toys or buying 'likes' on social media with disingenuous alliances.
All this is the "blah, blah, blah" of dog hearing. We are largely immune and in the end it becomes meaningless white noise to employ a few PR and Ad people. So, now let me share what I've seen that does work …
Clarity of purpose, an identity which is unmistakable, a pervasive genuineness, a warmth and congruency of experience, an evidential commitment to a societal cause, a service that cares as much for clients as it does for prospects, a consistency of feeling from phone to counter and from email to advertising, the personal behaviours of people – especially leaders.
When it comes to leadership behaviour, it is 'f__elt leadership' that stands above all else. Felt leadership can best be described as the 'transference of responsibility' – something every parent and every leader wants to achieve.
To put this in context – I worked for nearly ten years in an organisation that regarded safety to be a core responsibility of all staff and contractors. Their belief was that if you can't manage safety – then you can't manage. There were rules and guidelines of course, but the principle lived and breathed through the leadership's behaviours. An action like holding the stair rail, or removing a possible tripping hazard – or something as simple as not allowing a person to take a preventable risk whether subordinate or senior to you, was germane to all managers
and leaders. It got this way by being handed down through the culture – like father to son – it stuck and it meant something. It became a hallmark of care and duty of the values of the organisation.
There are four parts to it;
1.  Keep it simple
2.  Repeat it often
3.  Make it visible
4.  Acknowledge it personally
It's actually quite hard to do because it's so transparent. You can't fake it and there's nowhere to hide. It weeds out the frauds and uses candour and openness in a disarming way. It only becomes easy when you give in to it – completely. From then onwards, it's the most effective process for behavioural influence a leader can exercise.
Partnered with the right cause, it has huge organisational transformational capacity. It can deliver new energy to a high performance organisation, reinvigorate a 'dull' organisation and reinvent the culture of a toxic one.
'Felt Leadership' is – in short – the perfect process awaiting a genuine purpose. In not-for- profit organisations, it can be the perfect vehicle to unite people, develop exceptional disciplines and deliver extraordinary progress.