leadership
Leadership
The Power of People and Collaboration to Create Lasting Change

Published: July 13, 2015

Read Time: 3 minutes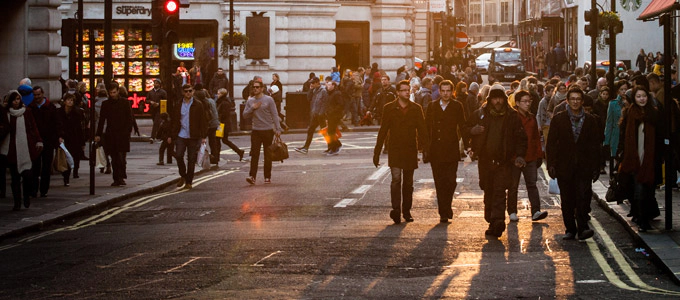 Whether they see themselves as leaders or not, those who have the drive and passion to create social change are the people we need to back. We need to invest time, energy and resources into creating opportunities for these individuals to connect and collaborate, so they can develop new approaches and new ways of thinking if we are to overcome the tough social issues facing Australians today.
The social problems we face today are complex and far-reaching. New research shows the number of people struggling below the poverty line is steadily increasing and now sits at 13.9%1, while youth unemployment sits at 13.6%2. More alarmingly, Indigenous Australians3 are dying at younger ages and at higher rates than non-Indigenous Australians , and suicide is now the leading cause of death for Australians aged between 15 and 44%4.
These social issues are difficult to overcome and often interlinked. They require people with vision and drive to find new approaches to solving problems. These individuals are found in every sector – private, not-for-profit and government – in various levels of management. They have a unique set of skills and a passion to make a difference. They are the innovators and change makers that go that extra mile to make things happen.
If we are to advance Australia with new perspective, insights and skills, we need to invest in the capabilities and knowledge of these people. We need to create opportunities for them to connect and collaborate with other talented and driven individuals to generate new ideas and sustainable solutions.
The Westpac Social Change Fellowship is based on this rationale. Launched in June, the Fellowship is one of five key programs offered by the Westpac Bicentennial Foundation – a charitable foundation with an exclusive focus on identifying, educating and promoting the next generation of Australian leaders.
The Westpac Social Change Fellowship focuses specifically on supporting people with the vision and drive to create better lives for all Australians. It will give change makers the opportunity to enhance their knowledge and networks, so they can maximise their capabilities and bring new and innovative ideas to life. It will do this through financial support of up to $50,000 to fund their concentrated learning experience, and more importantly through the Westpac Scholars Alumni program.
As a Westpac Scholar, recipients will have lifelong access to a network of inspiring people, resources, information, and new ways of thinking. Our core objective is to connect and inspire. Scholars will have opportunities to collaborate, drawing on one another's expertise to unlock bold ideas. Each year the Alumni will grow by 100 Scholars from each of our five scholarship programs, bringing together a diversity of skills, backgrounds and perspectives.
Together, as leaders in our respective fields, we need to develop more opportunities for the next generation of leaders to connect and share ideas. Meaningful and lasting change comes from diverse, talented and driven people working together. We all share the responsibility and the opportunity to drive long term social change in some way. Look for opportunities within your own organisations and communities to invest in people who are passionate about making a difference. Let's not miss the chance today to create a better tomorrow for all Australians.