Better Boards is pleased to present "Background Checking - Know Your People" in partnership with Brett Holland, Manager at CrimCheck.
Accurate background screening is an essential component of the employee and volunteer recruitment process. Unfortunately, the traditional process for obtaining criminal history checks has proven to be time-consuming.
Too often, the delay leads to the loss of a potential new staff member or volunteer and, in some cases, a decision to overlook the checking process in favour of a speed appointment, which can lead to problems at a later time.
Join Brett as he talks about:
the differences between mandatory checks and discretionary checks in Australia
how not all checks are the same
what you ask for will determine the amount of information released
how asking for the wrong checks can expose your organisation to unexpected risk.
About the Presenter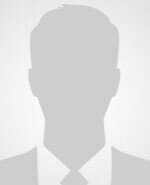 Brett Holland spent 26 years in the Air Force in a multitude of roles, including aircraft maintenance, training delivery, national training package development and training standards, human resource management, and finished in an Executive Advisor and Risk Management role.Since leaving the Air Force, he has worked with the Australian Bureau of Statistics and is the Manager of CrimCheck, a Registered Not-For-Profit. Crimcheck is the only not-for-profit organisation providing National Criminal History Checks. In his spare time, Brett volunteers in a variety of roles with the Victorian State Emergency Service, The Department of Environment Land and Water Planning, and Victorian Department of Education.
Pricing
Included when you join BoardWise.
(Plus ongoing access to the webinar, on BoardWise, for as long as you are a member)
Become a
BoardWise

member and get this webinar free as part of your membership.

BoardWise is an on-demand professional development platform tailored to the requirements of not-for-profit boards and directors.
What's included
Access to over 100 hours of video based learning

Live Webinars (like this one)

The best ticket price for the Better Boards Conference

Track your director professional development activities
More Webinars for Directors