book-review
Book Review
The Australian Guide to Chairing Meetings — Book Review

Published: September 24, 2013

Read Time: 4 minutes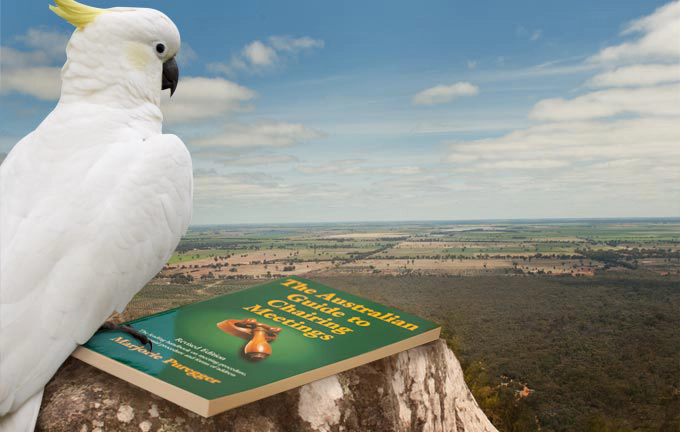 Years of experience have shown that the most efficient way to transact the business of a meeting is to have a clear set of rules that ensure that every decision is made in accordance with democratic principles, that minority opinion is respected, and that few dominating individuals cannot impose their will on the rest of the group."
Marjorie Puregger's The Australian Guide to Chairing Meetings is a compact but comprehensive resource on the formal structures associated with holding a meeting. Puregger recognises that commonly adopted procedures come from a range of different sources and that there can be a lot of disagreement about best practice. This often means that the way board meetings are run will vary significantly and individuals on one board might disagree about the most appropriate way to hold meetings. This type of inconsistency can lead to confusion, inconsistency and inefficiency. The Australian Guide to Chairing Meetings attempts to shine some light on the muddied waters of meeting procedures and help guide chairs to run effective meetings. Although she does focus on the role of the board/meeting chair, Puregger also takes some time to explain meeting lore for other participants whose ignorance would otherwise diminish the efficiency of the meeting.
Puregger's passion for meeting procedure and efficiency of practices is evident throughout this book, as is her belief that a better use and understanding of formal procedures, particularly as led by a strong and informed chairperson, will help meetings and arguably also the organisation itself, to run more effectively. The late Marjorie Puregger lectured on meeting procedure and was an adviser to many non-profit organisations. She also had an extensive background in non-profit including as the joint founder of the Women's Forum Movement, chair of the Constitutional Standing Committee and chair of the Finance Standing Committee of the Forum Dias. The Australian Guide to Chairing Meetings was first published by Jacaranda Press in 1962 and a revised edition of was produced by University of Queensland Press in 1998.
The Australian Guide to Chairing Meetings addresses a range of meeting types and circumstances, it is not solely about board meetings or the concerns of non-profit organisations. However, it does feature them heavily and Puregger's own background in the non-profit sector provided the necessary insight to really understand the concerns of these types of organisations and those who govern them. The book also provides general instructions on other formalities, including constitutions, by-laws and ceremonial procedures. It also clearly defines the responsibilities and importance of the chair of a meeting. Puregger begins the book by charting a brief history of the origins of modern Australian conventions: namely, British parliamentary procedures. This historical discussion supports and informs her discussion of meeting procedure and offers a helpful insight into the origins of some practices.
Courtesy and common sense are the two basic principles of good meeting procedure.
Puregger goes into the details of what should be said in meetings and when and by whom and also why. Beyond the initial chapters of background and introduction, she covers the various elements of the practice of meetings with expert attention to minutiae. Rather than just simply explaining what should occur in each instance, Puregger also outlines the purpose of things such as the agenda, the minutes, motions and amendments in order to defend the importance of getting them right. These formalities protect all members of the board, Puregger argues, whether they are in the minority or the majority. Although many boards might not adopt all of the formalities recommended by Puregger it might be very helpful to know they can call on them if conflict arises, for example if the chair's authority is undermined by the other board members. Later chapters feature example transcripts covering a couple of specific areas of meeting procedure to familiarise readers with exactly how some of her suggestions would play out in the real world. These add a practical element to the book and Puregger's subsequent analysis of these "specimen meetings" also allows readers to identify problem areas and avoid conflict or confusion.
The Australian Guide to Chairing Meetings is a very handy resource on the formal practices of meeting procedures and will be useful whether as a chair's reference, as an introduction to formal meetings or as a refresher guide on efficiency for the whole board. Puregger did not see a familiarity with these procedures as solely the concern of board chairs and claimed that formal structures only help meetings to run more effectively if all parties are sufficiently familiar with them. The book will also be very useful in the event that the board is planning to overhaul their standing orders or constitution and are seeking an indication of what practices they may be overlooking. The Australian Guide to Chairing Meetings is an excellent Australian resource for non-profit boards that has been utilised by boards for decades and is likely to do so long into the future.
Published by University of Queensland Press, Revised edition 1998, 131 pages.