governance

Published: August 19, 2013

Read Time: 5 minutes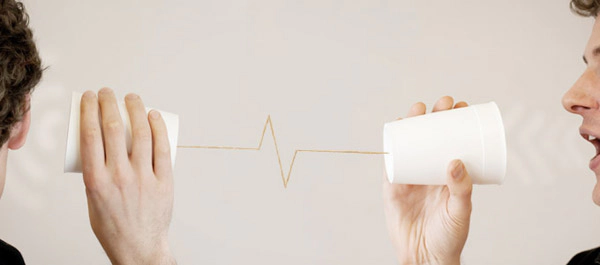 One of the biggest complaints made against non-profit organisations by members is that they are not consulted and not informed about what is happening.
As the non-profit sector continues to develop, there has been a move away from boards made up of representative directors towards boards comprising independent, skills-based directors. While most would applaud this development, there have been a number of unintended consequences.
The first has been a degree of separation anxiety. While some may say this overstates the situation, when we look at a layman's definition of separation anxiety, it is described as a state of anxiety that is a result of a 'separation from home or from people to whom the individual has a strong emotional attachment'. I think most observers would agree that the non-profit sector generates strong emotional attachments, and anything which threatens that attachment, can be viewed as a threat.

In the federated model of governance, it is not uncommon for the state and territory presidents to maintain a 'foot in both camps' by sitting on the national board as well as chairing their own state or territory organisation. While this does not reflect a good governance model, it does provide a 'level of comfort' for the presidents that they know what is happening and also, that they can 'keep the bastards honest'. The use of a national council is another way in which states and territories might attempt to maintain this overarching control and influence.

Another outcome of the move to independent boards is a feeling of detachment from the decision making process. It is not uncommon to hear from state presidents that they feel their ability to provide input to the decision making process and to feel 'connected' to the organisation has been watered down. For many, waiting 12 months to read the Annual Report is simply too long!

A further complicating issue is the concern boards hold in regards to the treatment of issues of confidentiality and 'commercial in-confidence'. Boards have tended to adopt the default position of a closed door approach to dealing with all matters and as a result, some have been reluctant to disclose what has been discussed and ultimately decided. While I do not discount for a moment that there will be times when confidential issues are discussed, I challenge the argument that all matters need to be cloaked in secrecy. A professional board should have mechanisms in place to protect confidential matters and this is relatively simple to manage. I advocate that the default position should be an open and transparent decision making process and that matters of confidentiality and 'Commercial in confidence' be treated by exception. Adopting a policy for open and confidential sessions will go a long way to addressing these concerns.
It can be helpful for boards to take a step back and consider the principle that the members are the 'owners' of the organisation and they give 'authority' to the board to protect the organisation and to govern it in a way which achieves the objects. I acknowledge the distinction between legal and moral owners here, but in this instance I am referring to the legal owners, that is, those who carry a vote at General Meetings.
I encourage boards to ask themselves two questions at every board meeting:
"How well have we consulted with the owners?"
"How well are we keeping the owners informed?"
These two questions keep the communication issue front of mind.
A practical step that boards can take to ensure they have the information to answer these questions is to implement a Board Buddy system of communication. The members are divided between the directors (excluding the chair) and they each undertake to contact their respective 'Buddy/ies' prior to, and post each meeting for the year.
Prior to every board meeting each director:
Provides a copy of the proposed agenda via email
Seek the views of the member/s in relation to the items listed for discussion. This can be done via email or a phone call.
Asks if there are any other matters the member/s wish to have raised on their behalf?
At the board meeting the chair has, as a standing agenda item, a Board Buddy update where they systematically go around the table and:
Check that each director has made contact with their respective member/s.
Asks if there are any matters related to the listed agenda
Asks if there are any other matters that have been raised and these are listed in General Business. (It is expected that each Director will give their best endeavour to this process.)
I can hear readers saying that they should not be releasing copies of the board's minutes and I agree with that. What I do suggest is that the board prepare, as part of the meeting process, a Board Update which identifies the outcomes/resolutions of each agenda item (noting previous provision for treatment of confidential matters) and this is agreed to as the official public document for distribution to members. This is also noted in the Board Minutes.
After the meeting, each director:
Contacts their respective member/s and provides a copy of the Board Update, which should also address any specific matters that the member may have raised.
Sticks to the script. This is not a time to breach board confidentiality and start relating who said what! It is also critical to protect board solidarity, and that a decision of the board is binding on all directors to support it once it has been resolved. (The fact that the individual director may not have supported it in the meeting does not give them license to disclose this or to speak against a board decision once they are out of the meeting. Directors are directors 365 days of the year and they need to honour their obligation to the board and their fellow directors.)
It is expected that the member/s who are contacted by each director would act in a consultative manner with their own directors/committee members (if they have these to report to) and ensure they were consulted and informed about the process each step of the way.
Experience has shown that by implementing this relatively simple procedure the lines of communication open, suspicion is reduced and effective governance can flourish with the support of the membership.