governance
Governance
The Continuing Convergence of Governance Between Not-for-profit and For-profit Boards

Published: June 8, 2015

Read Time: 9 minutes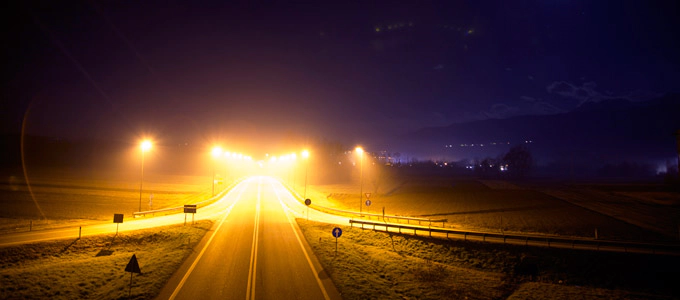 The Role of Government Reform in the Continuing Convergence of Governance Between Not-for-profit Boards and For-profit Boards
The convergence of governance of not-for-profit boards towards the modes of governance more typically seen in for-profit boards continues to gather pace as part of a broader, although not entirely consistent, pattern of convergence of corporate governance globally.
Whilst this convergence reflects a range of expectations or demands imposed, either directly or indirectly, by various stakeholders of not-for-profit organisations, government, as the only common stakeholder across the whole of the not-for-profit sector, has played an increasingly pivotal role in this process and in particular, a multitude of government reforms have been at the centre of this on-going convergence. This convergence has been especially influenced by the cumulative effect of three primary reforms: government reform to create or accentuate competition, direct government or regulatory decree and thirdly, government reforms which have had indirect impact through the enlargement of express personal liability of boards, both not-for-profit and for-profit alike.
For government, the not-for-profit sector in Australia has for many years been vital to the delivery of significant services to the broader community. As such, in the last few years the not-for-profit sector has also become intrinsically, and in some cases unwillingly, involved in sundry government reforms. The level of government reform in areas where many not-for-profit organisations operate, such as health, aged care, disability and community-housing, has been substantial. The threshold moment, appears to be the publication of the Productivity Commission's report, The Contribution of the Not-for Profit Sector, in 2010, after which there has been significant reform activity.
There are often fiscal and prudential benefits that governments expect to achieve through reform, especially as government is frequently the primary funder of many not-for profit service providers. In some cases, reform is designed to create a more competitive environment in which not-for profit organisations operate. The Federal Government's introduction of the National Disability Insurance Scheme (NDIS), for example, will potentially have a major effect on the competitive environment of service providers by realigning the avenues by which they will be funded. Other reforms directly influence the governance of not-for-profit organisations such as the introduction by the Australian Charities and Not-for-profits Commission (ACNC) of its Governance Standards Guidance in August 2013. In many other cases, however, the impact on governance is a consequential, but no less impactful, part of the reform process, and this is acutely the case where reform places personal liability on the shoulders of the officers and directors of the relevant organisation.
In understanding why this is happening, it is important to highlight some key linkages. Firstly, there is significant support for the rationale that governance is related to performance in for- profit organisations, whilst research similarly demonstrates that governance theories used to better understand governance for for-profit organisations are equally relevant for not-for-profit organisations. Accordingly, there is likely to be benefit in not-for-profit organisations embracing for-profit management approaches designed to improve performance. The interaction between government and the not-for-profit sector has also continued to grow, with government reforms having an increasing impact. Nevertheless, it is important to recognise that there are fundamental differences between not-for-profit organisations and for-profit organisations, meaning the convergence will not apply uniformly throughout the not-for-profit sector.
Government – the competitive environment
Increasingly not-for-profit organisations operate in an environment in which they must compete for resources, often against for-profit organisations and increasingly with government as the major or sole provider of these resources. For these organisations, the implications of the recent reform agenda by government to establish or expand the competitive environment have often had extensive impact on the organisation, including on governance.
Government has implemented significant reforms recently in respect to delivery of community services. These reforms may be underpinned by various stated rationales such as fiscal necessity, but frequently a core component is the desire to enhance the competitive environment, both amongst not-for-profit organisations and between not-for-profit organisations and for-profit organisations, for professed public benefit. Maintaining a competitive advantage in this new environment commonly requires service providers to operate more independently and professionally. For example, not-for-profit organisations operating in the social services sector have identified the development of board skills and capacity as critical ingredients for their participation in an increasingly competitive and commercial area.
Government reform to enhance competition may entail significant fiscal modification, with government remaining purely as a funder and necessitate the mechanisms for funding the relevant contracted-out services to be radically different from those that have been historically in place. In the community-housing sector, the National Rental Affordability Scheme (NRAS) has had sizeable, and generally positive, impact on the expansion of a competitive market for affordable housing in Australia. Conversely, the possible removal of the NRAS or other major changes to funding present serious risk management issues for the boards of organisations operating in that sector.
Other recent examples of government funding reforms aimed at changing the competitive environment, which have had flow on effects on the management of relevant not-for-profit service providers, include the NDIS and the Queensland State Government's payment-by-outcomes proposal intended to utilise outcomes based payment methodology for the payment of a range of social services to be delivered by relevant providers. These will see significant departure from the funding models that have been in place for many years and require consequential adjustments to how the relevant organisations manage themselves.
Boards have accordingly adopted a more "business-oriented" view of their not-for-profit organisations. This is likely to see boards embark on a process for improving their own skills, as well as recruiting new board members to fill perceived missing skill sets, which in some cases may include a move towards paying board members. In addition, not-for-profit boards now appear to regularly consider adopting new procedures for board induction, training and evaluation.
A consequence of these changes can be the pressure to grow to meet the expanding requirements of government and the customer base. Ultimately, there appears to be significant interaction between competition, growth and the need for organisations to operate more professionally. This can have an escalating effect and establish on on-going cycle seeking growth and improved professionalism as the not-for-profit boards of the relevant organisations seek to maintain a competitive position.
In this new paradigm of government reform and heightened competition, particularly for resources, the boards of not-for-profit organisations are alive to the need to take proactive steps to ensure they are managed effectively and efficiently moving them more in line with for-profit peers. Any failure to do so could significantly impair the organisation's ability to source the critical government funding required to operate.
Government – legislative and regulatory reform (direct and indirect influences)
Whilst government may perceive significant financial advantages to structural sectorial reforms that improve and encourage the competitive delivery of services, this is by no means the only basis by which government and other supervising bodies impact the governance models utilised by not-for-profit organisations. The broader influence of legislative and regulatory reform can also significantly, directly and indirectly, affect the governance practices adopted.
As not-for-profit organisations become more economically significant, the assertion that they should uphold governance models more consistent with those adopted by for-profit organisations and government entities continues to strengthen. Linked to this is the concern that failure to do so may impact the standing and credibility of these organisations, which may have deleterious effects for the public's perception of government.
There are several obvious examples of this, but perhaps the ambitious reform agenda related to the establishment of the ACNC and the subsequent introduction of the ACNC's Governance Standards Guidance. Although the role of the ACNC continues to be subject to government review, at present the requirement for charities in Australia to be registered with the ACNC remains and a precursor to registration is the need for the charity to meet a set of governance standards.
The ACNC governance standards apply to not-for-profit organisations, which as registered charities, fall within the regulatory supervision of the ACNC. As such, these organisations, of which there are over 60,000 registered with the ACNC, need to ensure these minimum benchmarks are met both to satisfy the expectations of their stakeholders and to obtain and maintain registration with the ACNC.
The ACNC identifies five core standards which must be met, comprising the need to be not-for- profit, the need to be accountable to the charities members, the need to comply with Australian laws, the need to appoint responsible persons in governance roles and the need for such responsible persons to comply with a further set of prescribed obligations, reflecting reasonable care and diligence expectations as well as fiduciary duties commonly imposed on company directors.
Failure to comply with the governance standards may have serious consequences such as the charity being removed from the ACNC register, losing tax concessions and possibly leading to prosecution. The ACNC may also remove a person from a board or as a trustee and place the person on a list of disqualified persons. Importantly, there are some provisions, which if breached, could lead to personal liability for a civil penalty.
As the ACNC governance standards are essentially blind to legal structures, this means that charities registered with the ACNC must focus on these governance standards irrespective of the obligations that might otherwise apply to them had the ACNC not existed, for example the Corporations Act 2001 (Cth).
However, the ACNC is not the sole government body attempting to directly influence the governance of not-for-profit boards towards those used by for-profit organisations. Many other regulatory bodies, including State-based regulators, have in recent years issued substantial tomes on corporate governance for not-for-profit organisations. Publications by organisations such as the Australian Securities & Investments Commission, the Australian Taxation Office and NSW Fair Trading add a further layer of complexity for not-for-profit organisations and continue the focus on modes of governance used by for-profit organisations as the appropriate benchmark.
In addition to government reform seeking to directly impact the way in which not-for-profit organisations are managed, there have been substantial legislative and regulatory reforms by government which indirectly have a bearing on the way in which their boards function. This is especially so in circumstances where government reforms place personal liability on the officers and directors of the relevant organisation.
The introduction of substantial changes to legislative frameworks, such as the laws surrounding insolvency, occupational health and safety and privacy, create direct liability upon senior management, including in not-for-profit organisations. The consequences of these reforms on management and boards may be considerable and require a re-thinking of management supervision and reporting to take into account the real changes to the risk environment being confronted by not-for-profit boards.
Although these reforms are not specifically directed at governance, their significance and broad application to for-profit and not-for-profit organisations alike, have had the consequential result of necessitating and supporting the trend of convergence in governance.
Conclusion
The influence of government across the not-for-profit sector is inescapable. In recent years, the impact of the substantial reforms by government as described above are necessitating not-for- profit organisations adopt a greater level of sophistication in their corporate governance to better deal with the complexities of a modern and complex society. In particular, the ever-increasing competition for government resources, on which so many not-for-profit organisations are dependent, when combined with intensifying legal and regulatory burdens, both direct and indirect, have significant implications for the governance models of not-for-profit organisations and drive change towards models used by for-profit boards.