legal
Legal
Fulfilling Your Obligations as a Not-for-profit Director

Published: June 7, 2018

Read Time: 8 minutes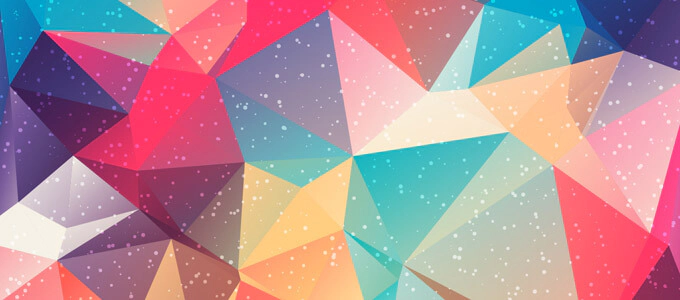 When Mark Edmonds joined his first not-for-profit (NFP) board he was surprised by what he found.
"I'd attended board meetings as a senior executive and, because the role interested me, I'd also completed a company directors course," says Edmonds, who is currently chairman of Barwon Community Legal Centre, deputy chair of the Geelong Chamber of Commerce and a director of the Geelong Cemeteries Trust. "I was very happy to be offered a place on a local statutory committee but, from my first meeting, I could see that these people either had limited ideas about their duties and responsibilities or were paying them scant attention."
The days are long gone when it was common for an NFP board to consist solely of well-meaning amateurs. However, there are still smaller community organisations whose directors have little or no experience of governance – and they are all subject to more-or-less the same legal duties and obligations and the directors of a corporation.
Four Legal Duties
There are four main legal obligations or duties that all board members must understand and observe.
The duty to act in good faith and for proper purposes. You must act honestly, fairly and loyally in furthering the best interests of your organisation.
The duty to act with care, skill and diligence. You must take your role of board member seriously and give sufficient time, thought and energy to the tasks you undertake and the decisions you are required to make. You must keep up to date with developments in the organisation's business and ask for any extra information you need. Where necessary, you must engage professional skills or advice. You must also keep track of finances – most importantly, you must ensure that the organisation isn't trading, or in danger of trading, while insolvent.
The duty not to use your position, or information acquired in the role, dishonestly. You must use your position to benefit the organisation, not yourself.
The duty to avoid conflicts of interest. Conflicts of interest are common and don't necessarily signify a breach of duty. However, board members do have a legal duty to manage them as they arise – for example, if you could benefit from a particular decision you must disclose the conflict. The chairman might then instruct you to leave the room when the matter is being discussed and voted on.
"These duties are drawn from a number of sources, including legislation, common law and the organisation's constitution, rules and policies," says Savi Manii, Manager of Advice (NSW) at Justice Connect's Not-for-profit Law service. "They are the same for all organisations, irrespective of their size, though they may be expressed differently depending on whether the organisation is a company limited by guarantee, an incorporated association or a cooperative, as well as the state or territory in which the organisation is operating. If the organisation is a registered charity, it must also comply with the Australian Charities and Not-for-profits Commission (ACNC) governance standards."
Board members can occasionally be held personally liable for the debts or consequences arising from an organisation's actions. There is also a danger that the organisation won't have sufficient resources to cover all of the liabilities the directors might incur.
"Directors & Officers (D&O) insurance is designed to protect company directors against personal liability for claims that may arise out of the decisions they make while carrying their role," says Manii. "The policies are paid for by the organisation but, as they provide varying levels of cover, it's important to check that yours is appropriate for your needs and that you are aware of any restrictions. For example, organisations are prevented from insuring directors against conduct involving a wilful breach of duty to the company or the improper use of their position or sensitive company information. You may want to consider purchasing an additional insurance policy, or personally covering the relevant portion of the insurance premium."
The Constitution
Every NFP organisation must have a constitution.
"This is the governing document that contains the rules of the organisation and describes its basic structure and processes," says Manii.
The Corporations Act gives the constitution the force of a contract, which means some of the requirements can be legally enforceable.
"The wording of the constitution varies from organisation to organisation but the overriding principal will always be that, as a director, you're there to make sure the organisation operates for the benefit of those it was set up to help," says Edmonds.
A Prime Responsibility – Appointing the CEO
Appointing a competent Chief Executive Officer (CEO) is one of, if not the, most important responsibilities of the board. A great deal depends on making the right choice.
"Doing it well comes down to understanding the organisation, its goals and its culture," says Helen Connealy, Leadership Hub Chair of the NonProfit Alliance. "Culture is critical, whether you're looking for someone who is a good fit for the organisation as it stands or someone who can change the culture in a measured and deliberate way."
The board must also be clear about the role the CEO is expected to play.
"One of the biggest obstacles to finding the right CEO is the board's limited grasp of both the day-to-day operations of the organisation and what the CEO actually does," says Connealy.
The board should also be committed to helping the CEO to lead and succeed.
"When a CEO falls short there's a serious risk to the business," says Connealy. "The support and development of the CEO should be at the front of the directors' minds every time they go into a board meeting."
She also believes it's the board's responsibility to ensure there is someone capable of stepping into the CEO's shoes.
"You never know when the CEO will need to take time away from the job," she says. "It's vital that someone has the knowledge and competence to continue executing the strategy. Ongoing training and development will also build a natural succession plan."
Commitment to the Job
Barbara Pesel, chair of Lort Smith, Australia's largest not-for-profit organisation for animals and their families, has little time for people who see an NFP board as just a stepping stone to prestigious – and paid – corporate directorships.
"It's one of my biggest bones of contention," she says. "I believe directors have a moral and ethical obligation to do the best possible job for the organisation they're helping to govern. In both my boardroom roles and my professional life I've seen board members who are obviously not "present" but continue in the role because they like having the title on their LinkedIn page. Many of the people who start out with a small NFP go on to do great things on other boards but, when you're starting out, you have a responsibility to give as much as you gain from the experience."
However, even the most dedicated directors can find they're struggling to give the board their full attention.
"It's very easy to underestimate the work associated with a board role and how much time it takes to do it well," says Pesel. "There may be training days and other non-boardroom activities and, while it sounds obvious to say that you need to read the board papers, homework is an important aspect of your commitment. I think it's important to be realistic about your workload and to choose a cause you feel passionate about. That makes it a lot easier to put in the effort required and the job will also be a lot more fun."
The Importance of Due Diligence
The safest – and fairest – approach to any directorship is to do thorough due diligence before taking on the job.
"A deep understanding of the role of a director is fundamental to the good governance of any organisation and, ultimately, its success," says Manii.
You should also know enough about the role to satisfy yourself that you're the best available person for the job.
"Before I join a new board I read the constitution, the strategy and the financial statements along with any other relevant information I can find," says Pesel. "If the organisation has a company secretary, I'd also recommend asking them about the communications protocols between members and how the board operates."
It's important to be clear about the organisation's attitude to fundraising.
"Some boards consider active fundraising to be part of each director's responsibilities," says Pesel. "If this is something you're not prepared to do it's important to make that clear. For example, I'm happy to share my contacts where appropriate but I believe raising funds requires a very different set of skills from the ones I can bring to the organisation."
Before taking on her first board role, Pesel talked to experienced directors in her network about boardroom behaviour.
"Then, for the first couple of meetings, I just sat back and listened to make sure I understood how to behave," she says. "All directors are responsible for maintaining boardroom protocol right down to details like not talking on the phone or speaking to the person next to you."
Since his first salutary experience with a poorly-governed board, Edmonds has also carried out thorough research. He is also careful to ensure the board's values are aligned with his own.
"An organisation may talk about being caring and compassionate but the directors' behaviour doesn't always reflect that," he says. "Where possible, I speak to the chair and individual directors about how the board operates and to get a better sense of the personalities and relationships. No boardroom will ever feel perfect but, when you're volunteering your time, I think it's especially important to work with people you respect."
A Fundamental Requirement
All directors must understand the legalities and details of their duties and responsibilities but their basic message is quite simple – you must always do your best to help your organisation achieve its goals and purpose. "Whether you're a director of a gold mine or a charity providing disability services, you have responsibilities to your stakeholders," says Edmonds. "It's your duty to act in their best interests