organisational-development

Published: December 4, 2018

Read Time: 5 minutes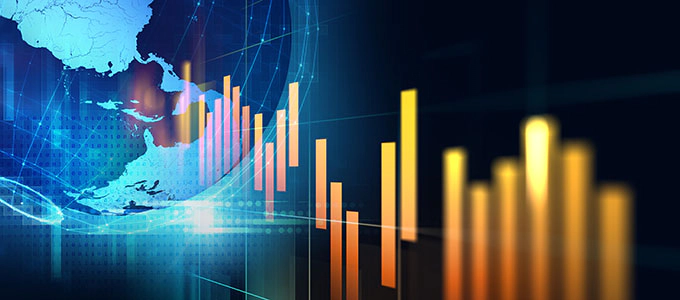 Not-for-profit (NFP) organisations, like government and private sector organisations, vary widely in progress on digital transformation. Ready or not, NFP boards are increasingly being asked to invest in digital transformation projects and to respond to the changing environment of online services, user-directed interfaces and integrated systems.
The definition of digital transformation below sums up the broad strategic, operational and social factors that are encompassed by the term:
Digital transformation is the profound and accelerating transformation of business activities, processes, competencies and models to fully leverage the changes and opportunities of digital technologies and their impact across society in a strategic and prioritised way, with present and future shifts in mind.1
Given the broad scope of these projects, it's probably unsurprising that a very high number of digital transformation projects across all sectors fail to achieve projected outcomes. Some projects never deliver an outcome at all. Sometimes projects deliver on phase 1 (e.g. a new database or website), but falter in implementation, integration or embedding change.
To focus thinking about digital transformation at board level, some simple questions below help drive a strategic approach to setting up for digital success.
1. Are we ready?
Not being ready for major change is not the same as rejecting digital transformation. But, if the organisation is not digital transformation ready, the focus needs to be on creating the conditions for success before major investments are made.
Some readiness indicators:
Link to strategy – the compelling why for digital is not 'because everyone else is doing it', 'apps are cool' or 'we need some real estate on mobile phone screens'. Digital transformation must deliver tangibly on mission.
Genuine focus on value to the people you serve and other stakeholders.
Planning and development work clearly outlines scoping, development, build and implementation phases. No plan = likely fail.
There's a risk appetite for change and a willingness to genuinely work through solutions to complex risk issues
There is a clear picture of what project success looks like and measurable outcomes at all points of the project.
2. Are we ready to invest – upfront and into the future?
The development of digital capability is unlikely to be fully funded under service delivery contracts with government. Fantastic exceptions aside, it's not likely to be funded by philanthropists who are looking to leverage their investment into direct outcomes for people. Projects that create true transformation of business process, systems and user interface are likely to require additional investment from other sources.
It's worth considering that digital transformation may create a permanent change to cost structures. While progress should not be hostage to over-conservative boardroom panic and risk aversion, a discussion on how any ongoing costs are going to be funded, for example within unit costs, absorbed into the business or paid for by savings, needs to be on the radar early.
Boards are often excited about investing in one-off projects that become 'revenue neutral'. That's a challenge because the concrete build phase is just the beginning. A plan for implementation, change management and ongoing maintenance is required for any project to have a chance of success.
Key questions:
Can we invest in key components of the project: scoping, development, build and implementation? If not, what other sources of funds are available?
Do we understand the scale of costs and contingency funds needed to realistically implement?
Who can we partner with to support the project?
Can we leverage assets – cash, investments etc to support the work?
Does the scope of the plan match organisational scale (or strategic growth plan) and means?
What are our financial measures of success?
How will the Board maintain visibility of costs where projects proceed?
3. What is our digital and change capability?
Key indicators of internal capability to discuss:
The CEO/senior leadership is committed and can articulate the importance of the project.

End users are considered and engaged in design at all levels. The best digital transformation links with end users and the other applications they use. End users may be the people who use services but also include staff, management and external stakeholders.

There's a plan to embed change. For example, external expertise is linked with internal champions for design and implementation. Longer term, digital strategy is linked to core operations.

There is a clear consideration of the impact of data migration, data security, cyber risk and privacy in project planning.

Someone somewhere is responsible for content. If interactive websites and social media platforms are core to the program, consideration of where content creation, monitoring and management is critical.
4. How do we avoid project failure?
Project failure is avoided in planning, paying attention to implementation and starting with an understanding of the importance of embedding change. Regular review of project metrics and providing management with sufficient flexibility to respond to feedback in the project are key board roles.
Some basic questions boards can use to help prevent and avoid project failure:
Is the proposed work linked clearly to our mission/vision?
Do we have a clear and detailed plan that can be delivered, revised and monitored?
Do we have the right personnel and resources?
Do we evaluate consultants and contractors effectively – is there anyone internally who truly understands the project scope and work required?
Have we done the due diligence on consultants/contractors – eg have they successfully delivered a similar project at or close to budget?
How will we resource ongoing embedding of new systems?
Are we keeping the project honest with board oversight, reporting metrics and budgets with enough contingency to be realistic?
If a component of the project 'fails' can we learn and get back on track?
5. When does 'digital' move from 'special projects' to core business?
Dr Donald Lim, former Head of Digital for ABS-CBS in the digital savvy Philippines told a conference of Association Executives in 2016 that you know that digital transformation is embedded when:
no one has 'digital' in their title

there is no separate digital strategy

when there is integration across the business– online and offline work is seamlessly linked.
---
This article was first published in the Better Boards Conference Magazine 2017