Author
About

Better Boards connects the leaders of Australasian non-profit organisations to the knowledge and networks necessary to grow and develop their leadership skills and build a strong governance framework for their organisation.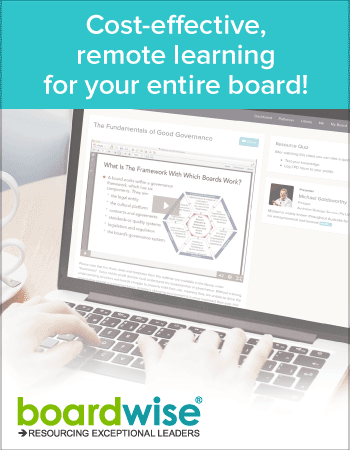 Found this article useful or informative?
Join 5,000+ not-for-profit & for-purpose directors receiving the latest insights on governance and leadership.

Receive a free e-book on improving your board decisions when you subscribe.
Unsubscribe anytime. We care about your privacy - read our Privacy Policy here.