board-dynamics
Board Dynamics
Planning for the Election: Government Relations for Not-for-Profits

Published: March 7, 2016

Read Time: 5 minutes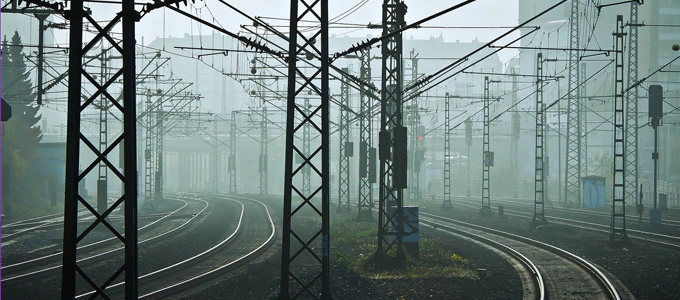 Engaging with the government can be a difficult feat for Not-for-Profits, given the pressures of budgets and resources in today's operating environment. But with the Australian Federal Election scheduled this year, now is a better time than ever to rise to the challenge and start (if you haven't already) engaging with our nation's representatives.
Here is a step-by-step guide to help you kick-start and manage your organisation's government engagement efforts for this election year:
Create a mud map: Knowledge and research is imperative before you start reaching out. Before anything else, it is important to think about your operating environment and the government's policies and approach to funding. Acknowledging these will help you pinpoint an achievable outcome for your engagement.
Identify measurable and realistic objectives: In a tight economic situation, funding grants in one area often lead to cuts in another, leaving many politicians reluctant to lock them in. In this case, it would be unrealistic to achieve all the funding requirements your organisation needs. While it's important to keep an open mind when approaching politicians, it pays to be realistic in terms of your end goals. What's achievable, given today's operating environment?
Pin point and list your targets: In an election year, it is important to think about and engage with as many MPs and Senators as possible, particularly if you have a broad issue that can resonate with multiple sectors. Each MP and Senator, whether they're in the government, opposition or crossbench, has a voice. If you can get on their radar, it may be an effective way to spread the word about your organisation and elicit support. In saying this, you should prioritise those who have a stake in your sector. Think about why the issue is relevant to the representative. For example, if they have a health portfolio, reference the health impacts of the issue. If they have a regional affairs portfolio, reference the impact on these particular communities.
Engaging political advisers, ministerial Chiefs of Staff and diary secretaries (an MP's EA) is also important in a government relations campaign. These people often know about policies more than the MPs themselves, and may provide a more honest approach or appraisal in terms of what they think is achievable. Departments, agencies and officials are also very important to consider.
Frame your message: Your message will differ from target to target, depending on whether you want to educate them about your organisation's cause and the importance of its work, or encourage action from your audience. Ideally, your message will influence them to become part of what you're doing. Don't make your message overly complicated – it will only be lost in translation. Instead, make it simple, meaningful and memorable.
Plan your approach: Understanding the different forms of government engagement is really important. While having a meeting is a great approach, it is not the only one. Other opportunities to engage with federal targets include parliamentary hearings and committees, presentations, forums and events, via social media and informal gatherings. It's important to ensure all engagement is relevant, timely and appropriate. Be respectful in your approach. Informal gatherings and events are not the time to hand over a 20-page document about your organisation, they are opportunities to introduce yourself and establish rapport.
Schedule a meeting: Meeting in person with government representatives is an effective way to ensure your voice is heard. It is also an excellent way to establish frank and constructive dialogue on issues in the lead up to the Federal Election. Send a meeting request to your target MPs and/or Senators through their diary secretary (this can often be more effective than sending a request to the generic inbox). In your email, outline your reason for requesting a meeting and provide an indicative timeframe for when you would like to meet. Make it as broad as possible – politicians, particularly ministers, will be busier than usual in the lead up to the election, so it is likely that you may need to cancel meetings to make time for them. Note that if you are requesting a meeting in Canberra, you will need to have a look at which weeks parliament is sitting, as MPs and Senators may be at home in their electorates during other periods.
Know your targets: Before your meeting, zone in on each of your political targets and make sure you understand their background and position towards the key issue you want to discuss. It also helps to scenario plan and consider what could happen during the meeting. MPs and Senators are especially time poor in the lead up to the election, so you should understand their current time pressures and be prepared for the worst. A 30-minute meeting can very easily turn into a 15-minute meeting, depending on the target's schedule.
Present a realistic 'ask': MPs and Senators often come into meetings knowing that you are looking for their help. Be realistic in terms of your 'ask', but don't underplay the hand – the worst they can do is say 'no' or not commit. While you might not get everything on your wish list, you can increase your chances of having your ask agreed to by starting small. Compromising can often lead to other opportunities for engagement in the future.
Review: Evaluating your activities is a crucial step to ensure your organisation's future engagements go from strength to strength. What forum has been the most effective for you? Why was it successful? What could you have done better? Asking yourself these questions will allow you to identify areas of improvement.
Follow up: Government campaigns aren't just in a static moment in time. They're an ongoing process that helps you achieve an ultimate goal. Following up is vital for continuing the relationships you have built, and building on the rapport and trust you have established. This is particularly important in an election year. With many organisations rushing to meet MPs and Senators, following up will ensure your organisation is fresh in their minds.