board-recruitment

Published: May 13, 2013

Read Time: 6 minutes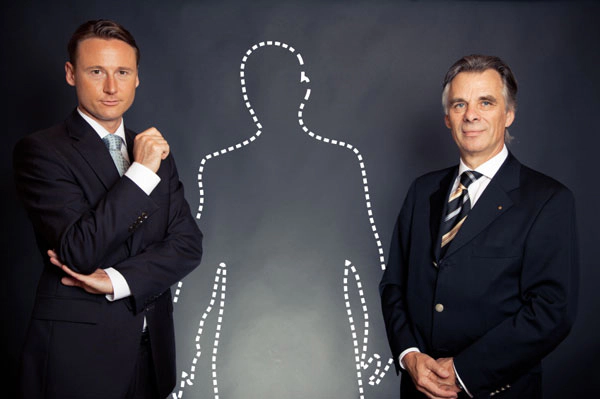 No longer are board positions in not-for-profits simply given to a willing friend of the Board or CEO. Recruiting directors with the right values, skill, experience and commitment is one of the key responsibilities and most important undertakings of a board and is arguably even more important for not-for-profit (NFP) boards.
Search and selection of directors with the right skills to contribute to the growth and development of Habitat for Humanity Australia (HFHA) is challenging as we operate in an increasingly complex environment with greater compliance burden and higher expectations of efficiency, accountability and transparency.
For most NFPs, including Habitat for Humanity Australia (HFHA) recruitment remains an in-house process and a challenging one, which demands thought and significant time to assess the comparative value of, often very different, candidates. This has been, and continues to be, a learning process so we review and refine our approach each time we recruit to improve our ability to identify directors who will be a valuable team member and a strong contributor.
How Habitat took up the challenge?
HFHA was initially established by smaller community organisations, which were set up to construct safe secure homes for the needy in NSW, Victoria and South Australia. When they established the national organisation to undertake construction of homes for those in need overseas, its board initially consisted of members of these state or Affiliate boards. HFHA grew substantially and now dwarfs its state bodies, becoming a company limited by guarantee in 2008 with a board of nine of which 2-3 positions were reserved for 'affiliate nominated directors' to support the independent directors.
A strong, effective and engaged board is fundamental to a successful organisation, so the board asked the nominations committee to build a robust and transparent director recruitment process based on a balance of skills and experience that would change as the organisation grew in size and complexity.
After wide research and discussion the committee recommended, for discussion, a matrix of skills and experience required to govern and support the CEO and executives over the next five-years, including construction, accounting, fundraising and governance. A succession plan was also developed, based on board tenure of three terms of three years. Current directors tenure was assessed against this matrix, gaps identified and a plan for recruitment of three new independent directors commenced.
 Finding and interviewing New Directors
Identifying independent directors through traditional channels rather than using a recruitment specialist has been successful for HFHA albeit demanding a lot more time and effort on the part of directors. Searches commence through board contacts and advertising on sites such as Philanthropy Australia and Women on Boards which have identified excellent candidates interested in a NFP role. Initial discussions enable the committee to understand the skills and experience a candidate brings and to provide background on the organisation, its plans and challenges. HFHA Affiliated organisations nominate 2-3 director positions and the process is aligned with that for independent directors to ensure consistency of focus on skills and experience.
Assessing a person's motivation is tough because there is little incentive for becoming a NFP director beyond the satisfaction of making a real difference to the community as part of a board team although gaining experience on a board is also a plus. However it is imperative to assess whether a candidates real motivation is to use the position as a short term stepping stone to more high profile or commercial boards. It is hard to identify but essential as this can lead to unwanted turnover on the board, which from the outside could wrongly be perceived as organisational instability or a board management issue.
We have experienced some turnover in past few years, some unavoidable due to employment transfer or retirement, but in hindsight some was avoidable had our research and interviewing been more thorough. Now we are prepared to search longer and harder for a candidate with strong commitment, aligned values and good skills, its not always easy, but it's vital.
Selecting and inducting New Directors
We find an initial call to a potential candidate is always welcomed leads to an informal chat about the position, the board, the organisation and the skills being sought. If all goes to plan then role, responsibilities and expectations are discussed and a formal process of discussion commences resulting in a recommendation to the board.
On appointment a comprehensive induction program is essential to enable new directors to meet the CEO and management team and receive an in-depth briefing on program goals, budget, plans and challenges. The importance of this initial step cannot be underestimated. Settling in a new independent director without previous exposure to HFHA or NFPs, the complexity of the business, goals and challenges can take up to a year and must include opportunities to work with staff and identify how they can make a personal contribution.
Committee membership is an excellent way to become familiar with the organisation and is expected of all directors, along with formal courses provided by Australian Council for International Development (ACFID) to provide overview of the sector and all directors are strongly encouraged to undertake director training if they have not already done so. They must also take responsibility to 'buddy up' with another director and take time to get out to where services are delivered and get to know the culture.
We have found the task for affiliate nominated directors who are already familiar with Habitat activity within Australia is no less rigorous as they also struggle to understand the wider organisation and the challenges of a NFP culture. Affiliate nominated directors struggle with two hats – i.e. balancing their affiliate hat with their HFHA hat where they must work in the interest of HFHA which often takes some time. They must also separate themselves from the volunteer driven hands-on director role and a relaxed approach to governance that they are familiar with and learn the non-executive nature of HFHA directorship with higher level governance practices, including the need for clearer policies and corporate plans.
Board and director performance
Board and director performance and contribution is critical to success of HFHA so, both board and director performance is formally evaluated annually. Feedback and constructive guidance is provided by the pro bono reviewer to the board and Chair and by the Chair to each director. This feeds into a review of the skills matrix and future recruitment of directors.
The Board today
Much of the HFHA in-house board recruitment process is straightforward with several simple tools to support it, however the strength of the HFHA approach lies in careful thought about HFHA specific needs and detailed planning to implement this with limited resources in a small organisation.
We have all been on a board where a new director either failed to understand the role so leaves after a short and unproductive period or fails to perform and fills a board seat without contributing. At HFHA we believe that our process reduces the risks of an unsuccessful appointment. We are confident that today our board is strong, well balanced and brings a matrix of skills and experience that supports the CEO and Management team well however we are realistic – there will be turnover so we aim to learn and improve each time.