governance
Governance
How to Embed Cultural Safety in Healthcare Governance

Published: February 13, 2019

Read Time: 7 minutes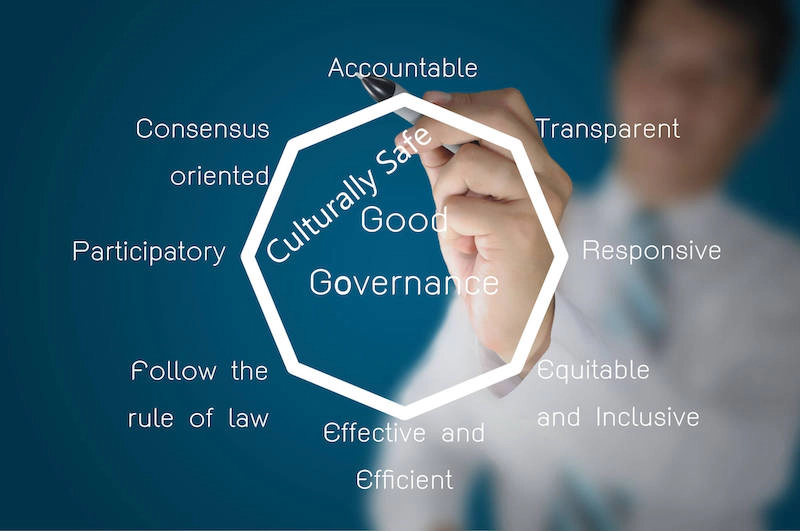 Cultural safety for Australia's First Peoples (which includes the terms Aboriginal, Torres Strait Islanders, and Indigenous Australians) has emerged as a key principle to address for healthcare executives through organisational governance. However, there are no guidelines that Boards Directors can use to restructure their governance practices to become culturally safe. This article provides some cultural safety principles for Board Directors to consider when responding to the demands of legislators, accreditors, professional associations, and healthcare staff for healthcare governance to become culturally safe.
What is cultural safety?
In 1999, Robyn Williams wrote the seminal Australian definition: '[cultural safety is] an environment that is spiritually, socially and emotionally safe, as well as physically safe for people; where there is no assault, challenge or denial of their identity, of who they are and what they need. It is about shared respect, shared meaning, shared knowledge and experience of learning together' (as cited in Bin-Sallik, 2003). Williams wrote that definition after hearing a lecture on cultural safety from Irihapeti Ramsden, the Māori nurse who pioneered (from 1988 onwards) cultural safety in Aotearoa/New Zealand, where it is called kawa whakaruruhau. Ramsden, in her 2002 PhD thesis, provided a schema where cultural awareness was the beginning of a journey that led to cultural sensitivity on the behalf of practitioners and eventually to a point where the Māori patient could say that the care experience was culturally safe. According to the Nursing Council of New Zealand (2011), the avoidance of unsafe cultural practices includes those which 'comprises any action which diminishes, demeans, or disempowers the cultural identity and well being of an '.
Why is cultural safety important?
Australia's first Indigenous opthalmologist, Dr Kristopher Rallah-Baker, the chairman of the Australian Indigenous Doctors' Association, wrote about his personal experience of racism during opthalmology training in Queensland. He noted that, 'There is lack of knowledge within the medical system of what it is to be Aboriginal, institutionalised racism is endemic and the system remains culturally unsafe.' The Royal Australian and New Zealand College of Opthalmologists (RANZCO) replied, with their CEO penning an article that emphasised their dedication to inclusion, rather than addressing Dr Rallah-Baker's actual experiences with any investigation or concern. Their article was poorly viewed by Australian Indigenous people, with RANZCO later apologising and holding discussions with Dr Rallah-Baker, committing to 'fostering positive relationships'.
Examples of culturally unsafe governance documents
Healthcare boards refer to a range of governance documents to help guide their organisation's mission for service provision. A review of these documents shows that they are culturally unsafe by design because they exclude the perspectives of Australia's First Peoples. These include:
Australian Public Service Commission's (2007) 'Building Better Governance'
NSW Ministry of Health's (2012) 'Corporate Governance and Accountability Compendium for NSW Health'
ASX Corporate Governance Council's (2014) 'Corporate Governance Principles and Recommendations (3rd Edition)'
Australian National Audit Office's (2014) 'Public Sector Governance – Strengthening Performance through Good Governance. Better Practice Guide'
New South Wales Auditor-General's (2015) 'Governance Lighthouse – Strategic Early Warning System'
Australian Commission on Safety and Quality in Health Care's (2017) 'National Safety and Quality Health Service Standards (Second Edition)'
The acceptance of cultural safety in Australian healthcare
2019 is a pivotal year for Australian healthcare organisations for including cultural safety, as indicated by several recent developments in healthcare governance policies:
Proposed principles of culturally safe governance
If your board is seeking to include cultural safety in their governance, then the following principles may be helpful. They are adapted from an analysis of Open Disclosure governance and so are by no means definitive, but rather offer an insight into how to transform the concept of cultural safety into guiding principles.
Transparent governance processes
Reduce secret governance processes to reveal where cultural voice could influence decision-making structures by using a cultural safety audit.
Cultural voice authorised-in
Include a formal provision that each keystone committee should include cultural voice in their authorisation processes.
Cultural knowledge as evidence
Direct that any knowledge gathering process should formally have an objective to include knowledge of and about Australia's First Peoples.
Successful relational building
Explicitly include a rule for the inclusion of cultural voice at each point in governance structures, and the pathways between them.
Effective cultural knowledge brokerage
Empower workforce representatives to include cultural voice in organisational governance.
Sincere consumer engagement
Develop a value of genuine engagement with healthcare consumers whereby they are empowered to use their culture voice.
Integrated policy development trajectories
Link the policy development trajectories of different policy processes so that there is an explicit overlap between them to prevent the 'silo' effect.
Cultural voice inclusion in constitutions
Include cultural safety as a principle in an organisation's formal constitution because this structures a governance ethic throughout organisations.
Cultural rights edited in
Embed cultural rights into editing corporate documents to ensure the fidelity of a cultural safety philosophy.
Cultural statistics gathering
Gather statistics of incidences of cultural harm to inform quality improvement.
Integrated governance leadership
Stipulate that every committee include a principle of cultural safety to improve organisational coherence.
Cultural voice inclusion in organisational standards
Develop standards for the inclusion of Australia's First Peoples in different governance processes – from corporate to clinical to policy to strategy to projects – myriad governance processes can include Australia's First Peoples.
Governance quality assurance process
Develop continuous quality improvement processes for healthcare governance for cultural safety.
Accreditation environment process improvement
Improve the explicit presence of Australia's First Peoples in accreditation processes such as health profession accreditation and organisational accreditation.
Two-way street policy levers
Improve the two-way flow of information and advice within hierarchical governance processes so that employees knowledgeable in cultural safety can speak-up to board directors.
Cultural safety is Australia's future
The cultural safety of Australia's First Peoples is now an accepted policy principle. The challenge is to implement it through the different governance processes of healthcare organisations. Steering your organisation towards being culturally safe requires going beyond policy rhetoric by conducting a cultural safety audit and developing guiding principles for embedding the cultural voice of Australia's First People into every governance point of pathway of the organisation. The first step is co-designing governance processes through genuine conversations with Australia's First Peoples. Placing cultural safety as a consideration at the governance level moves it out of the interaction space between a clinician and a patient to be relevant for every point and pathway of the organisational management architecture.
Conduct your own cultural safety audit
If you would like to perform a cultural safety audit on your organisation, download this Cultural Safety Audit guideline.