leadership
Leadership
Robust Strategic Leadership in Greater Need than Ever

Published: February 29, 2016

Read Time: 6 minutes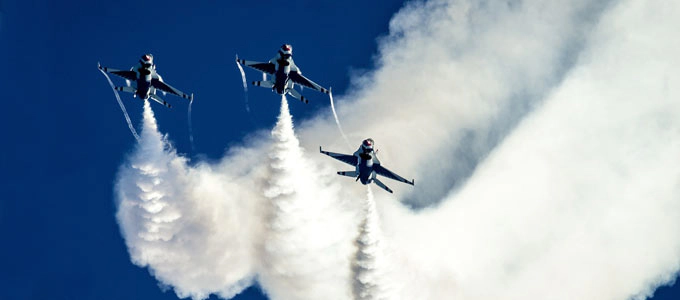 An awakening to current economic realities and the search for efficiencies by state and federal governments has triggered a period of transformational reform – spurring leaders of non-profit organisations to reassess the viability of their models and make a raft of critical strategic decisions. Recent policy changes, such as the introduction of the National Disability Insurance Scheme (NDIS), have had far-reaching effects, impacting large well-established organisations as well as a variety of smaller operations. This period of change has coincided with the mass adoption of rapidly evolving technologies, one of the most visible being the use of smartphones to access, respond or interact instantly and en masse to content or services online, creating an environment rich with opportunities for those with the foresight to spot new connections, models of operating or alternative ways to achieve their purpose.
Directors of organisations of all sizes are realising the need to evolve their structures, business models and operations to enable their continuation in the new environment. Forward-thinking leaders have already begun to formulate new game plans to ensure the future of their organisation and the purpose they serve. It is increasingly unusual to meet a leader of an organisation in the non-profit world that has not found it necessary to plan and implement some form of 'disruptive' changes in response to the rapidly evolving environment.
Sticking to the 'traditional' way of operating will see some organisations quickly fall behind more savvy competitors, or even lose their relevance and cease to exist. Thriving organisations typically have at the helm a leadership team that has skilfully assessed the climate within which they must operate, and has created a robust strategic leadership culture, enabling their organisation to evolve where needed, and to not only remain solvent and relevant, but to also grow.
To stay ahead of the game as a leader in this constantly evolving environment, it is imperative to cultivate some key attributes:
1. The ability to view a large amount of data then quickly and effectively assimilate the key points to form an accurate big picture.
This can be a challenge in the current climate where such a large number of data points can be collected from many critical sources, such as the legislative landscape, competitors' moves, customer patterns and financial reports. Well-rounded leaders make time to practice reviewing, discussing and debating their interpretation of the data within their leadership team or with peers or mentors, to assist them to identify exactly which types of information form important markers that require action or strategic thinking and decision-making. A board that integrates this type of practice into its leadership culture will begin to break down any internal communication barriers, be better able to embrace relevant debate and use the experience to generate a smoothly functioning board with a greater capacity to engage in strategy, strategic thinking, discussion and decision-making.
2. Nurture a genuine curiosity about the world.
Today's leaders should cultivate a culture of curiosity within their board and key reporting channels. It is the discovery and exposure to new ways of thinking and operating that will help revitalise a stagnant board or assist with generating diversity of opinion that is so critical to effective strategic discussion. To open the doors to serendipitous discovery, leaders should seek out different ideas and experiences, they should become open to different points of view and practice spotting the 'outlier' or odd-one-out. Leaders should also seek different opinions, ways of operating, structures and processes. Many insightful leaders achieve this by joining and participating in discussion groups, exploring different podcasts, and listening to 'thought leaders' (both recommended and lesser-known). At the very least this encourages the development of a broader perspective from which to base decision-making and form strategies, and at the more interesting end of the scale the exercise may seed the foundations for innovation within the organisation, or uncover new technologies that assist with the work-load, enabling the board to formulate a new strategic competitive advantage.
3. Explore entrepreneurial thinking and behaviours and look for ways to integrate this culture into the leadership team.
Enlightened leaders carve out specific time for exercises their board or leadership team can undertake to practice free thought and discussion, and become skilled at identifying new intersections of thought that can develop into untapped opportunities for their organisation. For example, it is well worth finding out more about 'design thinking' and how this process can assist the board to find clarity and create truly novel solutions such as developing a new market, product or service that did not exist before.
4. The ability to keep an ear to the ground, listen to the currents of change and understand what innovations and changes could influence the way an organisation operates.
The rapid development of disruptive technologies presents great opportunities, but also significant threats to those who have yet to become savvy or have not yet determined how to mitigate the potential challenges that may arise with implementation. Technological advancements are many and varied, and often (when successfully harnessed) are so well integrated that the complexity of development is taken for granted. Technology will provide a canvas for the future growth and development of many non-profit organisations. Chief executive officers and their boards must come to grips with the possibilities created by technology, and embrace the developing user cultures as an enabler of unique competitive advantage. The internet is a hotspot for uncovering applied innovations in technology, and a quick search will reveal many channels capable of keeping leaders abreast of developments. For those looking for somewhere to start, visit our friends at Ideas Hoist who have a great feed covering more geographically local developments and innovations.
The role of successful leaders in this environment is to assimilate, understand, strategise and motivate. Remaining open to new ideas and being able to effectively assess new information is a leadership skill that requires regular practice to keep in a 'game-fit' state. Regular practice adds depth and dimension to experience, giving leaders a solid sounding board to assess future possibilities and outcomes. A good way to fast-track knowledge gain and increase experience is to seek frequent interactions with peers, not just from regular circles, but by purposely networking with those moving in other circles and facing similar challenges from different perspectives. Finding the environment and creating the time to discuss challenges with others will enrich experience, unearth new solutions and generate a perceptive character well equipped to navigate rapid change and lead with wisdom and confidence.