legal
Legal
Getting Basic Membership Rights Right

Published: April 2, 2023

Read Time: 12 minutes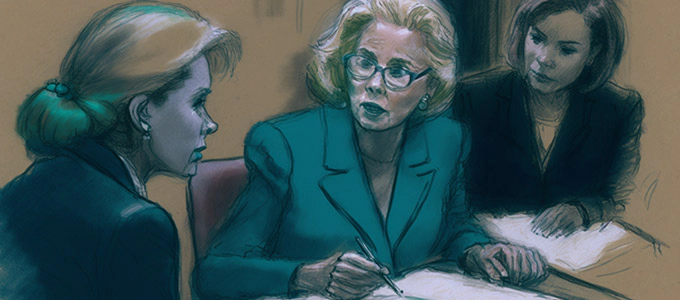 The existence of many member-based organisations relies on maintenance of the organisation's good reputation. What is often overlooked is the need for such organisations to respect the reputation of their members.1
This case note stands as a reminder to committees to know their constitution and respect basic membership rights, especially when navigating a decision as critical as changing strategic direction.
Summary
In 2022, a case was heard in the Melbourne's Magistrates Court by a claim under the oppressive conduct provisions of the Associations Incorporation Reform Act 2012 (Vic) ("AIR Act"). The case was McNeill v Australian Children's Choir (2022) VMC 30 and concerned a plaintiff for whom I acted, Susan McNeill.
This case note briefly describes the factual background and what happened during adjournments and at the three-day hearing. I will offer some suggestions as to what a Not-For-Profit (NFP) might do to prevent damaging litigation such as this, especially as it was in this case, in the context of plans by the NFP committee to change strategic direction.
My main suggestion is that mediation is not appropriate for questions of law such as membership status – instead, an independent arbiter or judge is needed. Mediation and other structured discussion may, however, help to identify issues and resolve differences in opinion about an NFP's strategic direction.
Summary of facts2
In 2020, my client was a committee member at the Australian Children's Choir, the defendant charity. She, along with another committee member put forward their nominations for the position of President. An Annual General Meeting (AGM) was scheduled for 15 August, 2020.
My client (in common with some members) supported the continuation of a "classical music" program for choristers. A classical music program had been championed by the charity's outgoing Artistic Director and had been a financial success. However other committee members supported a change in direction with a "jazz fusion" music program. There was no question that either music program was within the "charitable purposes" of the charity.
Three days prior to the AGM, the committee met and purported to suspend my client. According to documents lodged by the charity in court, the committee said they had suspended her because she was "canvassing members for her benefit". The committee also claimed she had accessed a database containing records of choristers' parents and guardians, allegedly in "breach" of internal protocols.
The other Presidential nominee attended the committee meeting and voted in favour of my client's suspension. The committee then notified the charity's membership that the AGM had been cancelled. It then declared that existing nominations were "null and void". Statements made by the committee to the membership did not mention the committee's concern about my client canvassing votes; instead, the statements referred to a "breach of children's records". Nor did the statements suggest that the committee considered my client to not be a member of the charity.
In November 2020, the committee held the reconvened AGM where the other nominee was elected un-opposed, as President. My client approached officers at Consumer Affairs Victoria about the committee allegedly intending to prevent her from voting. She had in her possession email correspondence to show the committee were concerned that she was canvassing votes. She told me that a Consumer Affairs Victoria officer had recommended she find a lawyer.
My client commenced court proceedings in January 2021. The charity made a counterclaim seeking declarations requiring her to act "in the best interests" of the charity. She said that her proposal to continue with a classical music program was made with the best interests of the charity in mind, so she had nothing to defend. The charity eventually withdrew its counterclaim.
The charity persisted in its defence in court however, on the basis that my client was not a member of the charity at all. It claimed it made a "mistake" by accepting my client's nomination for the presidential position.
The matter went through four adjourned hearings in 2021 and two directions hearings in 2022 with two different magistrates. At the first hearing, the magistrate was heard by my client to say that his Honour "does not understand not for profit law". She also heard him say that he was "not concerned with the legal niceties of internal dispute processes". The magistrate then granted adjournments at the charity's request. My client did not consent to the adjournments. She claimed her purported suspension affected her professional reputation.
My client eventually resigned from the charity but the case remained on foot. In November 2022, a second magistrate (Magistrate Greenway) found that my client was in fact a charity member and that her suspension had been unlawful under the AIR Act.
Magistrate Greenway said at paragraph 76 of his decision:
In this area, it has long been accepted that reputation is an interest attracting the protection of the rules of natural justice.
It should be clear that the court was prepared to protect the reputation of my client.
The decision also meant that my client would have been entitled to stand for election at the August and rescheduled November 2020 AGMs, and at the May 2021 AGM the charity held. It also meant the charity's membership had been denied an opportunity to consider proposals to continue with a classical music program.
What happened during the adjournments?3
Various settlement proposals were discussed during the adjournments. The facts set out in this note were disclosed to the court during a costs hearing. Amongst other proposals, the charity proposed to my client that she:
admit to having accessed choristers records without authorisation
give up her workplace rights as a charity employee
resign her membership – despite the charity alleging in their defence documents that she was not a member
participate in a grievance process under the charity's constitution –despite the charity denying that she was entitled to the protections of a disciplinary process that members enjoy under the charity's constitution
attend mediation at her own cost
accept a financial sum to end all claims, including her claim that she was intentionally denied the right to vote
accept various words for a proposed "statement to members".
Another proposal put forth by the charity was that my client could attend an AGM, provided she did not speak to other members. She would also be allowed to cast her vote, but her membership would not be recognised (presumably that would mean her vote would not be recorded). The charity never offered to have a discussion about the merits of continuing with a classical music program.
My client did not accept the financial offer because in her view, it would be tantamount to accepting a bribe - a payment by the charity in return for giving up her right to vote. We wrote to the insurers' legal practitioners describing this situation as a "moral hazard". Such a settlement, we said, would encourage committees to pay out members who sought to stand against a particular proposal. In the end, no settlement was reached.
My client also made a complaint to the Australian Financial Complaints Authority ("AFCA") about the insurer's conduct. During that process, the insurer acknowledged it had provided litigation funding for the charity's counterclaim and that such funding was beyond the scope of its policy cover.
The insurer admitted it would consequently need to invoice the charity to claw back that funding. It did not offer to cover my client's costs of defending the counterclaim, despite the charity accepting in their counter-claim that my client was an officer of the charity.
What happened during the court hearing?
During cross-examinations, three things were heard by my client to take place:
the other Presidential nominee accepted she had a conflict of interest by voting to suspend my client during the committee meeting4
the charity's President in 2020 accepted that nominees for committee positions are entitled to approach members to canvass their votes
the charity's secretary stated that membership ends "when the secretary says so" - this was despite the charity's constitution stating that a person's membership ends only on their expulsion, resignation or death.
Section 56 AIR Act requires a notation of the date when a person ceases to be a member. In this case, evidence was presented in court of a notation on the charity's register of members that said "member advised by secretary that no longer a member on 9 August 2020". This notation was dated 4 days before the committee purported to suspend my client.
Some suggestions to avoid excessive litigation
Based on documents filed in court during a subsequent costs hearing, we estimate the dispute cost the charity's insurers well in excess of $100,000. It could be expected that the charity's insurance premiums would increase. This raises the question, how does an NFP avoid excessive litigation when it comes to controversy about the NFP's strategic direction?
Here are some suggestions for membership based NFPs:
On a question of law such as whether a person is a member or not, a person is entitled to resist efforts to defer the issue to mediation and instead insist on an independent determination;5
Be aware of an offer of financial settlement that purports to deny a member's right to attend meetings, speak to agenda items and vote;6
Encourage open discussion with members on strategic direction to avoid claims of oppressive conduct;7
Allow time for members to raise concerns and ask questions about how a charity is run to avoid claims the charity is in breach of ACNC governance standard 2;8
In the case of associations incorporated under the AIR Act, the court has found that the Registrar of Associations may impose penalties if it finds the association intentionally prevented a member from voting;
Respect the reputation of members; and
As a member always consider one's actions in terms of the best interests of the NFP, whatever those interests may be. A court cannot decide if a classical music or jazz fusion program is best for an NFP, but it can determine if members have been denied opportunities to speak.
Putting legal rights and responsibilities to one side, also keep in mind that in this particular case, the charity's members comprised choristers' parents and guardians who had paid tuition fees to the charity. They contributed substantially to the charity's revenue. Accordingly, there may be a business case for a committee to first consult with members before embarking on a major change in direction.
---
Derek Mortimer
28 March 2023
Legal background: questions of law and intention to prevent right to vote
My client had pressed for determination of her membership status from March 2021 as a "question of law", which required interpretation of the charity's constitution. She tendered the NSW Supreme Court case Faehrmann v Van Vucht [2018] NSWSC 397.
This case concerned Ms Faerhmann's NFP membership status as she wished to stand for pre-selection as a candidate for a political party. Only a full member of the NFP could stand for pre-selection. In the Faerhmann case, the Court determined that Ms Faerhmann was a full member of the NFP, and was therefore entitled to stand for pre-selection. Faerhmann was eventually elected to the New South Wales Parliament.
In this case Chief Justice in Equity the Honourable Julie Ward said at [131]:
the issue is one as to the proper construction of the relevant rules of the constitution. Absent capitulation by one or other of the disputing parties, it is difficult to see what scope there would have been for a mediated resolution of the dispute in the present case.
In my client's case, the first magistrate's decisions to grant adjournments at the request of the charity's Counsel were not consistent with Chief Justice Ward's statements.
Until my client's case, section 61 of the AIR Act had not been considered by the courts. My client sought orders that the charity had prevented her from exercising her right to attend charity general meetings and vote. She referred to section 61 which says an association must not intentionally prevent a member from attending general meetings or exercising their right to vote and that such action is oppressive: s 61 AIR Act.
The Court determined that only the Registrar of Associations, not association members, has standing to pursue claims under section 61 of the AIR Act. Magistrate Greenway did not go further to determine if the required intention had been found and I do not suggest in this case note that the committee had such intention. His Honour was understood, however, to observe that the element of intention in section 61 creates a quasi-criminal element to the claim like "mens rea".9
Mens rea is a legal term that means "the state of mind required to commit" the offence.10 In the present case my client alleged the required state of mind was found in email correspondence from the charity's committee and statements in defence documents to the effect that the committee suspended my client because she was canvassing members for votes.
Disclaimer
The information presented in this paper is of a general nature only and does not constitute legal advice or claim to provide a complete explanation of the law relating to oppressive conduct. Readers are encouraged to seek their own legal advice for their specific situation. Unless otherwise indicated, the opinions expressed in this paper are those of DF Mortimer & Associates.
Liability limited by a scheme approved under Professional Standards Legislation.
Further Resources
Seat Warmers and Saboteurs – Dealing with Difficult Directors
Why Good Boards Behave Badly - Improving Your Board's Performance Through Best Practice Boardroom Behaviours
An NFP Dispute: a Tale of Two Hugs
---