non-profit-fact-sheets

Published: April 27, 2023

Read Time: 8 minutes

NGOs, or Non-Governmental Organisations play an important part in making services accessible to communities around the world. In 2019-2020, NGOs in Australia delivered 2,758 projects in 93 countries. Their work represents more than $1.27 Billion invested in international projects in 2019-2020 alone (ACFID, 2023). While each mandate can differ, NGOs all have a similar interest in developing social capacity in areas where governments may have little to no access or few resources to take action. Like other non-profits, NGOs must meet the legal obligations of their legal structure, and are regulated by government departments.
Non-Governmental Organisations (NGOs) are non-profit entities set up and operated without affiliation to local, state, or federal government, meaning they are non-governmental. As part of the 'third sector', they are usually formed by people who want to provide services and work to advance social causes internationally. NGOs in Australia are just one of the many non-profit forms you can choose to operate as. For more information about the different forms of legal structure available in the non-profit sector, read our factsheets.
NGOs Meaning: What is a Non-Governmental Organisation?
Non-governmental organisations are an important part of civil society. NGOs typically has five common characteristics:
Building local capacity
Empowering communities to manage their own lives
Developing local partnerships
Strengthening local systems to improve humanitarian responses, and
Working in areas that others can't reach
Australia's Department of Foreign Affairs and Trade (DFAT) works closely with NGOs in Melbourne, Canberra, and other cities to support program design, implementation, and evaluation in the sector. Non-Government Organisations are increasingly partnering with governments, private sector entities, international organisations, schools, community groups and churches to deliver assistance. They are estimated to employ over 5,500 people and rely on more than 60,000 volunteers 1. In 2018, the Australian Council for International Development (ACFID) reported that World Vision Australia (36.8%) represented the NGO with the largest percentage of community funding support among its member organisations. It also disburses the most international aid, 25.3% of the industry's service offerings.
Examples of NGOs in Australia
NGOs can operate at the local, state, national, or international level. They work in various areas to address social, political, and health issues, including improving health care infrastructure, access to food and nutrition, environmental protection, women and girls' rights, political advocacy, and youth empowerment. Below are three examples of Australian-based NGOs.
Sydney-based Antarctic Ocean Alliance is a group of organisations with a common objective to protect and conserve the Antarctic environment and marine life. Members advocate for healthy oceans, climate action, and the protection of penguin, seal, and whale populations.
Australian Doctors International (ADI) works to strengthen health systems and support rural health workers around the globe. Their main goal is to improve health outcomes and infrastructure, while creating sustainable change through education and advocacy.
Australians for Native Title and Reconciliation (ANTaR) is a national NGO that provides advocacy services to Aboriginal and Torres Strait Islander people. They work to raise national awareness on issues Indigenous people are facing such as racism and lack of economic opportunities.
The Department of Foreign Affairs and Trade maintains a list of Australian accredited NGOs on its website.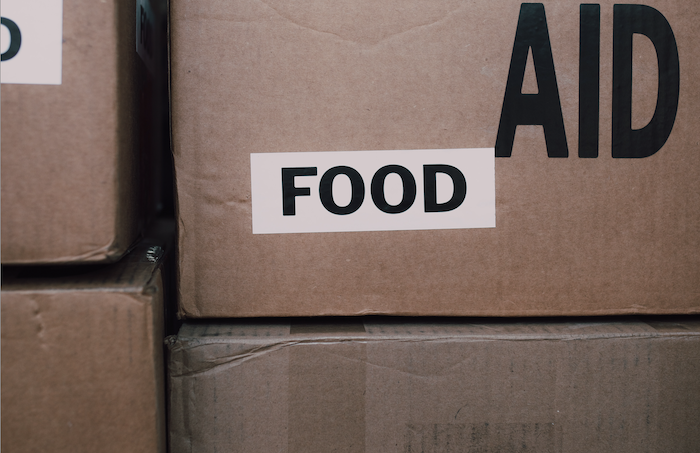 Establishing a non-government organisation (NGO)
NGO founders have significant legal obligations to consider and must meet the requirements of their state as well as federal and Commonwealth rules and regulations. Several industry authorities are responsible for regulating fundraising, tax status, and incorporation and each can expertly guide founders when they begin the work of establishing their NGO in Australia.
The Australian Taxation Office (ATO) provides non-profit organisations such as NGOs information on tax exemptions and deductible gift recipient (DGR) status.

If a non-governmental organisation chooses to register as a charity, they must meet the requirements set out by the Australian Charities and Not-for-profits Commission (ACNC).

The Australian Council for International Development collects statistical information about the NGO sector and guidance and education to its members, including a code of conduct and best practices.

State bodies are also responsible for non-profit organisations that choose to incorporate. NGOs in Australia may be eligible for incorporation but must meet the requirements of the state where their organisation is located. More a list of these state bodies, see the resources section below.
If new NGOs wish to apply for certain funding programs through the Australian government, they must first go through a rigorous accreditation process. NGOs are complex entities and you should always seek sound legal advice before starting your organisation or beginning your work.
Legal Obligations of NGOs
Non Government Organisations (NGOs) registered in Australia are responsible for making sure they comply with three additional areas of law: counter terrorism, fraud, and child trafficking.
Counter Terrorism
Under the Criminal Code Act 1995, NGOs can be charged and risk up to three years of prison time if they become a member, recruit members, direct activities, participate in training with ,providing support to, or receive money from or for a terrorist organisation. They must also comply with the Charter of the United Nations Act 1945 by avoiding making resources available to an individual or organisation appearing on the Consolidated List of sanctioned individuals and organisations.
Fraud
The Australian Aid Program has developed a policy statement addressing NGO employees and contractors' legal obligation to report fraud. It defines any fraud against the Common wealth as 'obtaining a benefit, or causing a loss, by deception or other means' in a dishonest way. It is also a crime to bribe an official in a foreign country and is considered illegal under Australia's Criminal Code Act 1995 (Cth) and many other foreign laws.
Child Trafficking
Under Commonwealth law, a resident or citizen of Australia can be charged for an offence committed against a child while working in another country. In 2017, the Australian government developed a child protection policy to manage risks related to NGOs working overseas with children. The Department of Foreign Affairs views the prevention of child exploitation and abuse as a shared responsibility between all adults working in the industry. The policy applies to all DFAT funded civil society organisations and contractors.
Can NGOs receive government funding?
Yes, there are two main funding options for non-government organisations. The Australian NGO Cooperation Program (ANCP is one of DFAT's biggest funding programs for accredited NGOs. It provides annual grants for community development projects in developing countries. Direct Aid Program is available to NGOs in developing countries and is overseen by the Ambassador or High Commissioner. The funding supports projects that offer direct benefits to people most in need and focus on gender issues, children and other disadvantaged groups.
How can my NGO receive accreditation?
To obtain accreditation, Australian NGOs must sign on to ACFID's Code of Conduct and meet the standards set by the Department of Foreign Affairs and Trade. Applicants must get an independent assessment of their organisational structure, philosophies, policies and practices to ensure they meet the industry standards. They must also show a minimum of two year track record of applying these standards. Once you receive your accreditation, you will become eligible to apply for funding under the Australian NGO Cooperation Program.
Where can I find NGOs near me to volunteer or donate?
The Department of Foreign Affairs and Trade maintains a list of Australian accredited NGOs on its website. You can access it here. There are many NGOs in Melbourne, Canberra, Brisbane, and other cities operating locally, nationally, and internationally. You may also be able to connect with NGOs through non-profit organisations such as Volunteer Match, Seek Volunteer, and Volunteering Australia. To donate, you will need to contact the organisation directly and find out how best to proceed.
What's the difference between NPO vs NGO? Are NGOs and non-profits the same?
Although both terms are sometimes used interchangeably, there are some differences between an NPO vs NGO. The main difference is that non-governmental organisations usually have a bigger scope of work than non-profits. While both work to benefit society, NPOs are often affiliated with local churches, clubs, and associations that tackle problems in specific areas of an area. NGOs meanwhile take on global problems and face significant challenges such as working in isolated areas with people who experience serious problems such as war, natural disasters, disease, and famine.
What are typical duties performed by NGOs?
NGOs often do community health promotion and education or manage emerging health crises. They often tackle environmental issues such as making water and energy sources more sustainable, and deliver projects focused on improving infrastructure like the construction of a school or hospital. Many non-governmental organisations offer economic empowerment such as micro loans, skills training, or financial education, and some focus on protecting women and children's rights.
Additional Resources
Legal Obligations
You can view Australia's Attorney General Department's List of Terrorist Organisations here.
To refer to the Department of Foreign Affairs and Trade's Consolidated List of individuals and entities subject to financial sanctions, including relating to terrorism, click here.
The Australian Government has established examples of fraudulent behaviour in the Commonwealth Criminal Code. To learn more, visit their web page.
Incorporation
SA Consumer and Business Services
TAS Consumer Affairs and Fair Trading
WA Department of Mines, Industry Regulation and Safety
---
This fact sheet is intended as a simple overview. Non-profit law is incredibly complex and there are many components, allowances, restrictions, exceptions and important qualifications that are not described above. Dedicated legal advice should be sought from a legal practitioner before taking action.