non-profit-fact-sheets

Published: June 29, 2023

Read Time: 7 minutes

Incorporated societies are the most common form of non-profit organisations in the Aotearoa New Zealand not-for-profit sector. The category represents groups working in industries such as culture and recreation, education and research, health, social services, environmental services, development and housing, legal and political advocacy, religion, international development, grant making and voluntarism, and business and professional associations and unions1.
Non-profits with an incorporated society's structure are membership-based organisations, which means their members have control over the direction of the organisation and are often involved in its operation. To become incorporated, societies must register with New Zealand Companies Register (the Registrar). Incorporation means a society becomes a body corporate, an entity that has its own legal rights and responsibilities, mainly the privilege to enter into contracts and legal agreements. The major benefit to incorporation is that is offers reduced liability to the members of the organisation and protects them against financial losses and legal action.
Incorporated Societies Register
An incorporated society must register under the Incorporated Societies Act to receive its own legal identity, separate from that of its members. Groups or associations that plan to operate long term and for a purpose other than making a profit may consider becoming an incorporate society. This includes cultural and religious groups, social and sports clubs, special interest groups and organisations that conduct activism.
A registered society has the capacity to carry on or undertake any activity, do any act, or enter into any transaction related to its charitable purposes and constitution. It also has the right to:
Buy, sell, exchange, develop, and mortgage properties.

Borrow money from financial institutions.-

Enter into contracts or leases.

Receive and make charitable gifts.

Issue negotiable instruments.

Become members of other societies and associations.
The Incorporated Societies Register is in charge of regulating registered entities through the Incorporated Societies Act 2022. The Act outlines the responsibilities of incorporated societies and the risks associated with governing them.
Incorporated Societies Act 2022 Changes
In 2022, the New Zealand government proposed changes to the Incorporated Societies Act (1908). The NZ Companies Office reports that incorporated societies will now be expected to re-register by April 2026 and penalties will be imposed if the new obligations are not met. There are several changes non-profit organisations must consider as they work to meet these new legal obligations.
The new Incorporated Societies Act 2022 requires organisations with an incorporated society's legal structure to register a new constitution by 2025. The constitution must be updated to include their current legal name, organisational purposes (objectives), membership procedures, roles, functions, and powers, and election procedures. A registered incorporated society must also outline how it manages the finances of the organisation, deals with changes to its constitution, resolves disputes, conducts general meetings, and re-distributes assets when the society stops operating2.
At the time of writing, regulations are still under development and the amended Act will come into force in October 2023. Changes to the Incorporate Societies Act are likely to lead to better accounting standards in the non-profit industry such as preparing financial statements, filing an annual return, and conducting an annual audit. The new rules also define the duties of committee members, which are now similar to those of board directors in companies. Other changes include a lowering of the 15-member minimum to 10, and societies will be required to have at least three committee officers. Amendments to the constitution will no longer need the signature of society members. These new rules should both increase oversight in non-profits and make it easier for smaller organisations to continue to operate.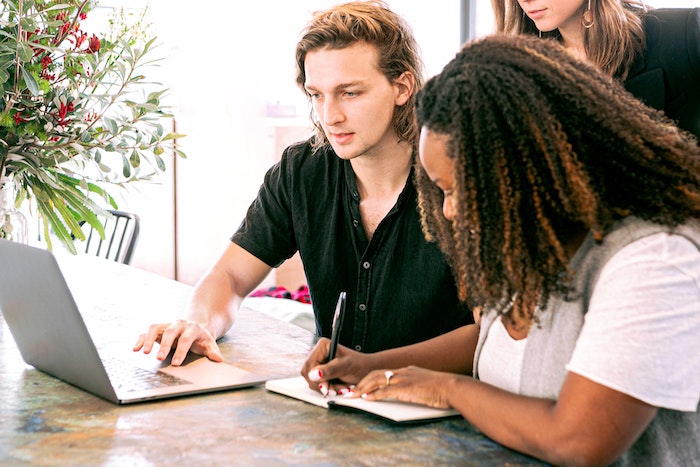 Incorporated Societies Rules
Incorporated societies rules are regulated by the Incorporated Societies Act and managed by a committee of officers appointed by the members. They must meet several legal obligations. The Registry sets several conditions for becoming an incorporated society and maintaining that legal status. Activities conducted by non-profits with this type of legal structure must not be for the financial gain of the members.
The society must establish a set of rules that align with the Incorporated Societies Act and its activities must fall within the scope of its objects of incorporation. The incorporated society's rules must make clear the objects (aims) of the organisation, how a person can become or stop being a member, how general meetings are called, how officers are appointed, what voting procedures are in place, and under what circumstances the rules can be amended.
As a registered society, the rules of your organisation will include detailed policies and procedures related to administrative and governance responsibilities. For example, they may describe how meetings are run, decisions are made, agendas are set, quorum is achieved, committee positions are assigned, and meeting minutes are recorded. After incorporation, societies still need to follow other laws that apply to the activities they conduct, such as obtaining a liquor license through local authorities or complying with federal tax laws.
Te Reo Māori
The Incorporated Societies Act 2022 specifically mentions that records and documents can be recorded in te reo Māori, one of three official languages in New Zealand Aotearoa. This includes the society's constitution, its bylaws, and other documents used to keep records. The Māori language is spoken by many Indigenous people in New Zealand Aotearoa and can be used during committee or board meetings by incorporations.
What is the difference between an incorporated vs unincorporated non-profit?
The primary difference between incorporated vs unincorporated societies in New Zealand Aotearoa is that incorporated societies have their own legal identity and are treated as if they were a 'person' with the right to enter into contracts, buy and sell property, sign deeds or leases, borrow money from a bank, and sue or be sued. Unincorporated groups do not have these rights and the legal responsibilities fall on individual members who are liable if the organisation defaults on a loan, cannot complete a lease to term, or is unable to pay creditors.
Can incorporated societies own property?
Yes, once an incorporated society registers under the Act, it becomes an incorporated body with a legal identity and can enter into legal agreements. This means the organisation can enter into a mortgage or lease, and purchase, own, or sell property under its name, rather than the responsibility falling on society members or committee officers.
What are the Board members duties in incorporated societies?
Board members who run incorporated societies are called officers, and the boards are technically committees. Until recently, incorporate society officers' duties were not specified in the Incorporated Societies Act 1908. However, in April 2022, the new Incorporated Societies Act 2022 was passed. The new rules outline the duties of committee officers in a similar way to those of board directors in companies. Officers must act in good faith, exercise power for proper purposes, exercise diligence and reasonable care, avoid risk of serious loss to creditors, avoid obligations the societies cannot perform.
What if my organisation becomes insolvent and can't pay its debts?
If a society is unable to pay its debts or becomes insolvent, its legal structure protects the members and officers from liability. Members can decide to put the society into liquidation by passing a resolution appointing a liquidator. An application to the High Court must be made by the society itself, a society member, a creditor, or the registrar of Incorporate Societies to proceed with liquidation. The High Court can then place the society into liquidation status and the organisation will be removed from the register.
How to close an incorporated society?
Members of your organisation may decide to wind down and close the incorporated society, either because it is no longer active or can no longer operate due to low membership or financial difficulty. When an organisation winds down its operations, it has two options: dissolving the society or putting it into liquidation. If your organisation has no assets or debts, you can apply to have it dissolved and removed from the register. If your society is liable for debts and holds assets, you will need to undertake a liquidation process to bring its activities to an end by collecting the proceeds of asset sales, paying off any remaining debt, and distributing the rest to the members. If the society is a registered charity, surplus assets must be distributed to another charitable organisation.
Resources
For more information on how to dissolve an incorporated society, visit the New Zealand Companies Office webpage.
If you're still deciding on which legal structure to adopt, view the a Table of Legal Structures.
To find out more about how to register your non-profit, visit the Incorporated Societies Register.
References
---
This fact sheet is intended as a simple overview. Non-profit law is incredibly complex and there are many components, allowances, restrictions, exceptions and important qualifications that are not described above. Dedicated legal advice should be sought from a legal practitioner before taking action.