non-profit-fact-sheets

Published: July 31, 2023

Read Time: 10 minutes

Did you know many national bodies and local groups choose to work together to make their services more accessible? Local organisations and national bodies often operate in synergy and depend on each other to meet their common objectives and deliver activities to the public. In the non-profit sector, where financial resources are sometimes difficult to come by, this arrangement is mutually beneficial and allows local organisations to effectively run programs.
Whether an entity is incorporated or unincorporated determines the rights and powers the organisation holds. National bodies are typically incorporated and can work with local groups with either status but power distribution between them and liability their Board or committee members risk may change depending on the structure. For local community organisations, the decision to incorporate or remain unincorporated can shift power dynamics. New Zealand's non-profit sector offers many legal structures, each carrying different responsibilities for managing operations and finances and setting rules.
Incorporated vs unincorporated local groups
Any non-profit organisation can choose to become incorporated or stay unincorporated. Typically, national bodies choose to incorporate, while local organisations may not have the resources to do so. If local groups remain unincorporated, members are personally liable for debts or damage suffered as a result of the activities they engage in. It may also be more difficult for them to receive donations or grants without going through the incorporation process.
"Incorporation creates a separate legal entity that can enter into contracts or agreements, buy and sell property, raise loans, provide for perpetual succession, and limit the liability of members provided that their founding document allows for these activities."1
Incorporated local groups
There are a few different ways the relationship between national bodies and local groups can be managed. The first is when a national body gets control over how the local groups it works with operate. By incorporating, a local organisation may be able to keep more control over the way it is managed, and the national body will not be as involved in day-to-day decisions. The second scenario is when national bodies act as regulators for their local chapters. In this case, local rules or constitutions are still important but must align with those of the national parent body.
A third option is when all the administration and management work of a group happens locally. A fourth possibility for this type of relationship is when local groups have control over the national body and run it as members and shareholders. A national committee overseeing the national body can consist of local representatives who have voting power over the decisions made at the national level, and local groups agree to abide by these decisions.
Unincorporated local organisations
Local groups choosing to remain unincorporated commonly operate according to the rules of their national body. In this case, they are still able to manage the organisation and can develop local rules and procedures, as long as they are not in conflict with the rules of the parent body. Another scenario for unincorporated local groups is when the national body managed the local groups and impose national rules. The national structure in this case provides oversight, including setting procedures, overseeing finances and administrative activities, and expects local branches to meet certain standards to remain in good standing.
Why national bodies and local groups work together
National bodies can develop working relationships with several local incorporated organisations. Each entity has its own legal standing, rights, and powers according to Aotearoa New Zealand law. Alternatively, a national structure can operate as the parent body and, through its incorporated status, take on a leadership role for unincorporated local groups or committees. Local groups of an incorporated parent society are often called branches.
The role of a management committee or Board within a group is to define and monitor the organisation's purpose, goals, and rules (governance). These activities must be conducted in compliance with relevant law and oversee the day-to-day management of the group activities. The management team is the body appointed by the organisation's leadership or employed by the organisation to oversee the day-to-day management of operations and follow policies set by the Board or committee.
The capacity of an organisation may be diminished if it doesn't have a formal legal structure, clearly defined written rules, a purposed, or properly maintain records. National bodies tend to be larger and have established these rules and practices, making them better positioned to ensure proper governance and oversee projects and operations. Smaller local bodies may have difficulty meeting their legal obligations or have limited access to resources. Retaining or recruiting talent may be a challenge since unincorporated groups tend to be voluntary based. Committee members are often replaced and there may not be paid staff to deliver the group's objectives and activities.
Powers, liabilities, and challenges
Loosely structured entities like local groups can face several challenges in comparison to more organised national structures. They may not have the right to open and maintain a bank account, which is key to producing annual financial reports or leasing a space to conduct activities. Entering into agreements with vendors and individuals such as employees, contractors, and suppliers may be difficult. It requires individual group members to sign their name on the agreement, increasing their risk of being liable if the organisation doesn't pay its debts or cannot fulfil its obligations.
Incorporated non-profits operating locally have their own legal identity separate from group members. This means the organisation, whether local or national, can enter into legal contracts, own, purchase, or lease property, and trademark its name. National bodies are usually incorporated entities and can do their work without placing members at risk of liability if they can't pay their debts or meet their obligations. In comparison, local groups often don't have the resources (or desire) to incorporate and don't have the same powers. They may choose to rely upon a national body meaning that they benefit from its capacity to provide the legal standing to rent a space in the community, open a bank account, fundraise and apply for government grants, and hire employees without putting local group members in financial or legal risk.
The national body is responsible for monitoring the actions of its local groups to mitigate financial and legal risks. In New Zealand, parent bodies and local groups are equally liable for any wrongdoing local branches make on behalf of the national body. If any legal action is taken, the parent body can still have limited liability for civil penalties. In cases involving negligence by a local organisation, national bodies must have a liability clause in the national rules. If a national body is found liable for criminal wrongdoing, incorporated local groups are not held liable, unless they acted jointly, agreed to indemnify the national body, or formally confirmed the wrong action taken by the national body.
National bodies and local groups: Examples
"Social service organisations vary from small local initiatives established to address one or a small number of quite specific issues or needs, to large, national organisations providing a diverse range of services throughout the country."1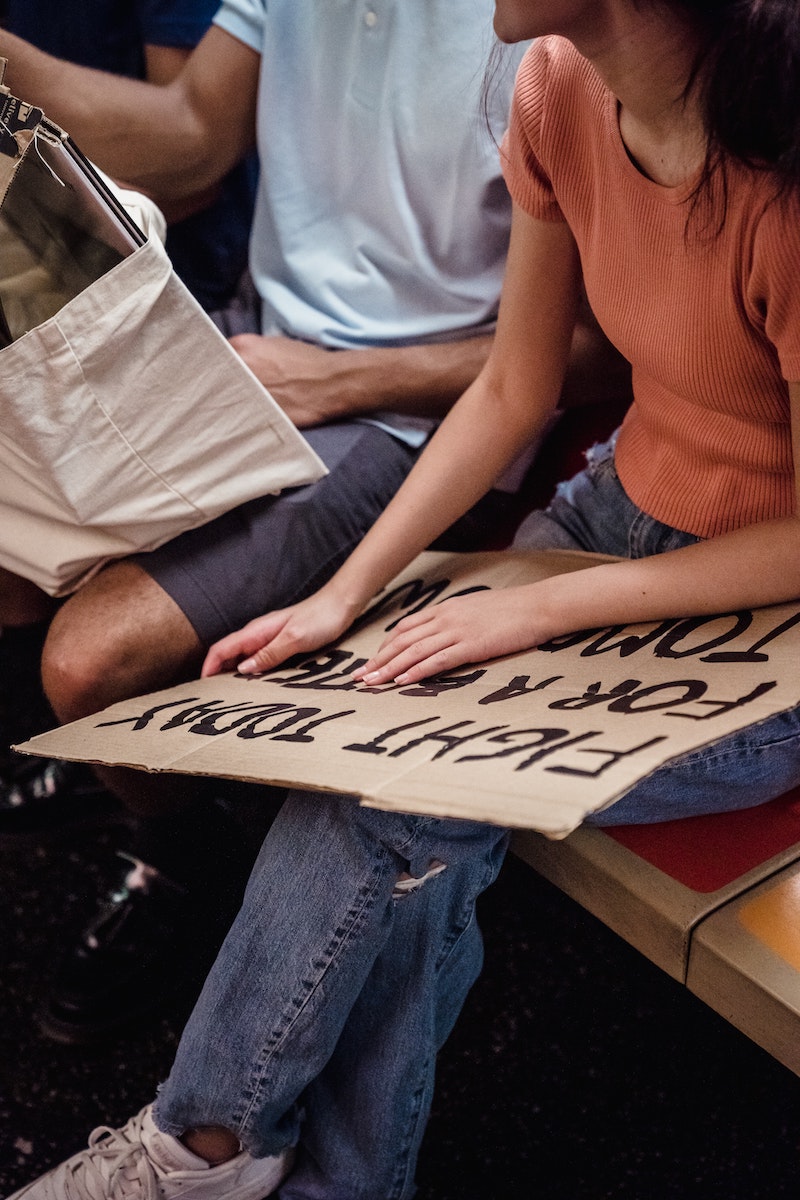 Many Aotearoa New Zealand community and social services are provided by stand-alone entities conducting informal activities. Some operate as part of a larger structure with the support of a national body. Examples of these national-local relationships include:
Youth organisations
National sports organisations
Religious organisations
Local governments and health boards
Professional associations, and
Trade unions
Trade unions like the New Zealand Council of Trade Unions often operate at the local level to represent workers and are grouped together into larger entities at the national level. Professional associations, for example, the Federation of Ratepayers Association of New Zealand, often operate at the national level and provide support and guidance to local chapters on a range of issues affecting their industries, engaging citizens across the country and representing them on local issues. Local governments and health boards have a unique relationship that involves national umbrella organisations (national bodies) grouping several local entities. An example of such a structure are the District Health Boards (DHB), which provide health services in each of the 20 regions of New Zealand.
How are national bodies formed and why?
Historically, national bodies were largely formed during the 20th century when the non-profit saw growth and a coordinated response was needed to address certain political and social issues. Today, they are often formed to fill a gap in service identified by several industry members from different communities. For example, when national policies are needed to influence local organisations and coordination within the sector is likely to increase the benefit individual local groups have on the public. National bodies play an important role in bringing the non-profit sector together to serve the collective needs of Aotearoa New Zealand. They often become leaders in talking about public issues and raising awareness about a problem or need, which may lead to better laws or more financial investment from governments and other funders.
What are the advantages of working with a national organisation as a local group?
Forming a network of smaller organisations can improve infrastructure and capacity and provide access to more resources. Think of a national body as a facilitator organisation that acts as an intermediary to help your local group achieve its charitable goals. National bodies can offer support, improve operations, and enhance the work of local groups, providing more benefit to the public. For example, a national body might provide training to local leaders, offer guidance on program development and fundraising, or use its expertise to increase the quality of services carried out by local groups. This structure also gives you more consistency across a wide geographic area, including the services offered to local residents and the quality of standards.
What challenges do national bodies and local groups face when they work together?
National bodies may need to deal with competing priorities and have difficulty getting individual groups to agree, making decision-making slow and complex. Communication can also be a challenge, and national bodies need to be open and transparent about the actions they take. Decisions made by national bodies will affect all members, which could cause tension between local groups who may need to compete for money, resources, and influence at the national level.
Can an unincorporated local group still operate without the help of a national body?
Yes. A group or society that has not incorporated can still operate independently but will not have a separate legal identity from its members. This means group members will need to step in and sign legal agreements needed for the activities of the organisation. An unincorporated society cannot sue or be sued in court, but individual members of the group can. Receiving donations and grants can also be a problem for unincorporated local groups, since they cannot provide tax receipts to donors or sign funding agreements. On the other hand, unincorporated groups can avoid the costs associated with the incorporation process and have less administrative work to do. They are not required to submit financial reports or file taxes in the name of the organisation.
What non-profit legal structure should I choose?
The non-profit legal structure you choose, including whether you decide to work with a national body or incorporate, depends on several things. How many people do you plan to involve in your activities? Do you plan to grow your organisation? The larger your group becomes, the more important having formal rules and procedures becomes. Do group members have expertise in things like financial management and project administration? A parent body may be able to provide these things. Are your members interested in getting involved with the day-to-day work of managing an organisation? Are they willing to risk financial liability? The more complex your work becomes the more risk your group members take on. If incorporating is not an option for you, joining a national body may be a good option.
Resources
To find out more about the incorporation process, and whether incorporating is right for your group, visit Charities Services.
To learn more about income tax exemptions and obligations for incorporated groups, visit the Inland Revenue (Te Terai Taake) website.
---
This fact sheet is intended as a simple overview. Non-profit law is incredibly complex and there are many components, allowances, restrictions, exceptions and important qualifications that are not described above. Dedicated legal advice should be sought from a legal practitioner before taking action.