organisational-development

Published: February 8, 2016

Read Time: 6 minutes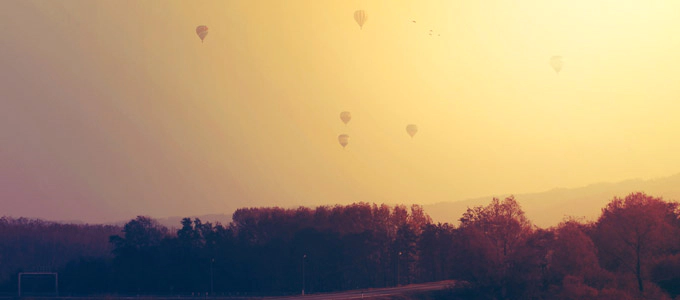 Prime Minister Malcolm Turnbull launched the much-awaited National Innovation and Science Agenda on 7 December 2015 with a commitment to invest $1.1 billion to 'incentivise innovation and entrepreneurship, reward risk taking, and promote science, maths and computing in schools'. According to the announcement, it aims to boost innovation and science in four key areas of Culture and Capital, Collaboration, Talent and Skills, and Government as an exemplar. The innovation and science agenda rightly puts ICT as the front and centre in Australia's Innovation future. However, innovation is more than technology, it is multi-dimensional. Innovation is important to every sector of the economy including the social sector. A good social environment helps businesses prosper and there is a strong case for investment in social innovation, which is currently missing from the national innovation agenda.
Culture and Capital
Citing that only 9% of Australian small-to-medium sized businesses brought a new idea to market in 2012-13, compared to 19% in the top five OECD countries, government's vision is for 'Australians to be confident, embrace risk, pursue ideas and learn from mistakes, and for investors to back these ideas at an early stage'.
In order to support smart ideas and turn them into commercial realities, government will offer new tax breaks to encourage businesses that take risks and innovate, and it will also support greater private sector investment by co-investing to commercialise promising ideas.
Collaboration
With a view to encourage researchers and businesses to collaborate, government will change funding incentives so that more university funding is allocated to research that is done in partnership with industry. It will also invest over the long term in critical, world-leading research infrastructure.
Talent and Skills
To prepare students for what it calls 'the jobs of the future' and to create an environment that attracts the world's best talent to Australia, the government will support students to embrace the digital age by promoting coding and computing in schools. It will also change the visa system to 'attract more entrepreneurial and research talent' from overseas.
Government as an Exemplar
The government aims to lead by example by becoming more innovative in how it delivers services and make data openly available to the public. It will also make it easier for start-ups and innovative small businesses to sell technology services to government.
In launching the Innovation and Science agenda, the government has committed to making innovation central to all its major policies going forward. While the mining boom had been a major contributing factor to twenty-five years of consecutive economic growth, the country now needs new sources of growth. Mr Turnbull believes that the innovation agenda is going to help create the 21st-century economy Australia needs.
Need for social innovation
The innovation and science agenda rightly puts ICT as the front and centre in Australia's Innovation future. However, innovation is more than technology, it is multi-dimensional. Innovation is important to every sector of the economy including the social sector. A good social environment helps businesses prosper. For a sustainable development of the country, economic growth should go hand in hand with development in the social sector and addressing issues such as entrenched disadvantage and social exclusion as well as bridging the gap between rich and poor.
Australia is a prosperous nation. According to 2014 Global Wealth Report from Swiss bank Credit Suisse, the average Australian adult is the richest in the world. The median Australian adult was worth more than $US225,000. This is well ahead of the Belgians at number 2 on $US173,000 followed by the Italians, French and British, all at around $US110,000. Only 6 per cent of Australians have wealth below $US10,000, compared with 29 per cent in the United States and 70 per cent for the world as a whole.
The statistics are comparatively impressive, however, leaving behind the 6 per cent or over one million fellow Australians is not acceptable. We have the resources and we need to find innovative ways to address such social issues.
A CEDA (Committee for Economic Development of Australia) report on Addressing Entrenched Disadvantage in Australia, notes that an estimated four to six percent of our society experience chronic or persistent poverty or deprivation. While there will always be disadvantage of one form or another, entrenched disadvantage excludes some Australians from taking active part and engaging in our economy and society in general.
Similarly, the Social Exclusion Monitor (SEN) by the Melbourne Institute and the Brotherhood of St Laurence finds that about five percent of Australians faced deep social exclusion and a further one percent faced very deep social exclusion in 2012. That's again more than one million people. We can't sit back and let this situation continue. We need to act to address social disadvantage and social exclusion and help all Australians to realise their full potential and contribute to the nation's future prosperity.
The government spends billions of dollars each year on social issues through a tendering and reporting process which leaves very little room for innovation. It largely helps treat the symptoms and not much focus on addressing the root causes and the need for social support continues to grow. Social innovation can help develop a more sustainable welfare system.
Social Innovation and Solutions
Solutions to address social issues and the social disparity need to come largely from within, at the grassroots level, through social innovation and supported by government policy framework. Building on one of the government's key focus areas of collaboration, this can only be done through cooperation and collaboration across organisations and across sectors – governments at all levels, businesses, the social sector and the community at large. The social sector needs to be an active participant with the government and businesses to drive social innovation. Innovation should be front and centre of both social policy as well as economic policy.
To cite an example, when migrants and refugees settle in a new country and a new environment, they face a number of initial settlement challenges. The way we approach these challenges will mean a community completely relying on outside help or on the other hand, a community which will harness its own resources.
During the initial settlement process, if we think in terms of people's needs, problems and deficiencies such as lack of education and training or local experience and settlement services are designed and delivered by outside experts, people will be positioned as passive, powerless and dependent on outside help and assistance.
On the other hand, the refugee settlement process can start on the premise that people are resourceful and gifted and will be more likely to draw upon skills from within the community in order to address issues and solve problems. Outside assistance and resources may still be required but the people are more engaged with and capable of setting the agenda and shaping their futures.
As an example of utilising internal resources, a newly emerging refugee community in Sydney has taken an innovative approach to address unemployment. It provides volunteering opportunities to the new arrivals based on their skills. This allows people to be positively engaged while enhancing their skills and expertise and gain valuable local work experience, a major criteria that most employers look for in their new employees. In addition, senior members of the community supervising or mentoring the volunteers can be their referees, another very important requirement in the process of securing a job. By adopting this approach, the community prides itself in very low unemployment rate in the community.
This is where the role of social innovation comes into play – to help citizens choose possibility over problem solving, to build social capital and changing communities through citizen involvement rather than through increased services.