strategy-risk

Published: June 13, 2016

Read Time: 8 minutes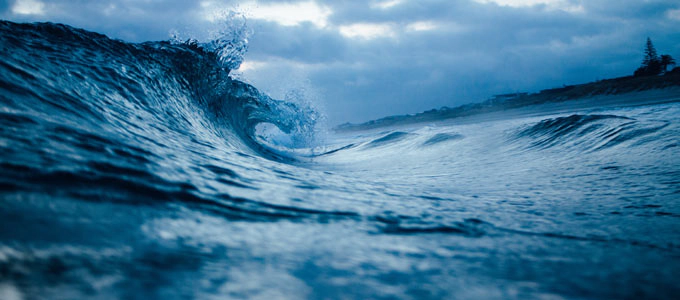 Recent cases questioning the integrity of some Not-for-Profit (NFPs) organisations highlight changing accountability requirements for the sector. As more public funds are provided to the NFP sector to deliver public services a higher level of public accountability is being applied to the sector. NFPs able to negotiate this transition will distinguish themselves in the market.
For some, the recent Anzac commemorations were tainted by the Department of Veteran Affairs stripping the Camp Gallipoli Foundation of its permit to use the protected word "Anzac". This came as a result of an investigation by Fairfax Media which suggested that the CEO of the charity may have inappropriately received payments of up to $1.5 million and that significant sums of money collected by the organisation were not passed on to veteran associations.
Recent revelations that the Shane Warne Foundation only passed on 11% of its income in 2014 to its charities, that it spent $281,000 raising $279,000, and that it could not properly account for the money raised, were followed by the personality closing the charity down, which prevented further scrutiny of the organisation's financial records. Warne's statement in an interview with Channel Ten, "you can all get stuffed if you want to have a go at us …" exhibits a common lack of understanding about public accountability expectations and how good intentions can go so easily astray.
Internationally, we heard that millions of dollars worth of funding has been withdrawn from the International Rescue Committee (IRC) and three other international NFPs providing services to Syrian refugees over alleged bid-rigging and bribery. And reminding us that no organisation is immune to integrity lapses, we also heard that the world's number one anti-corruption NFP, Transparency International, lost one of its senior officials to the Panama Papers scandal.
NFPs cannot be complacent about integrity risks. As far as corruption goes, for example, NFPs are as susceptible as any other type of organisation, arguably even more so. This is because NFPs engage in high corruption risk activities as a necessary part of their work. These activities include:
Services to the disadvantaged
Providing a service to the community where demand frequently exceeds supply. In these situations people can be desperate and as a result look for ways to increase their chances of getting help sooner than later. Officials with the power to provide access to what can be life-line services can be tempted to provide special access for a secret commission. The lower wages of the NFP sector also increases the chances that officials may be subject to financial stress, a factor known to increase susceptibility to corrupt conduct.

Providing a service (which might include financial assistance) to new immigrants and other vulnerable groups, such as the disabled, the poor and children at-risk. Vulnerable groups are known for being less able to advocate for themselves. It is less likely for these groups to raise alarm bells or even understand when an official is abusing their position.
Make decisions that have an impact on people's lives
Making judgements/determinations about individuals or disputes, or providing the results of medical tests, such as in the case of Hospitals or organisations like the RSPCA. In these cases, someone's work can have significant impacts on the life of others. The risk is that officials responsible for such decisions/work will become vulnerable to personal incentives to unfairly advantage one particular party.
Engage with the market
NFPs regularly receive cash payments and engage in high value tendering of projects which bring them into contact with the private sector. The controls that are put in place in government to control risks related to dealing with the private sector often come at a cost. This cost is paid to maintain public confidence in the Government of the day. NFPs are under pressure to minimise their administration costs, which is where funds for such controls often come from. This coupled with a more relaxed regulatory environment for NFPs means they can expose themselves to higher risks.
Industry governance
NFPs are less regulated but have high governance challenges, e.g., they can have staff working unsupervised for large portions of time, generally rely more on the honesty of staff as a control, and place more value on having persons related to service recipients involved in the management of the service. These factors present governance risks for the organisation and the sector, such as conflicts of interest, monitoring and oversight and industry accountability risks. Together with the above, such as the vulnerability of clients and their disadvantage position as consumers (lacking a clear understanding of the product they are supposed to be receiving), this means that NFPs have to control more with less.

Collecting a lot of funds from individuals and bodies that are not involved in scrutinising how the money is spent, such as those organisations that collect donations, etc.from the public. In these situations the authority of the payer is lost. The 'principal' of the contract is not the person monitoring the suitability of the service. The actual receiver is often glad to receive whatever support they can, unable to appreciate whether or not they are receiving the full value or intent of the funds donated.
Over the decades the governance requirements of government bodies have grown in order to keep up with public accountability expectations. Despite the establishment of the Australian Charities and Not-For-Profit Commission (ACNC) in December 2012, many still feel that the governance regulation of NFPs has not caught up with community expectations. As Sandra van der Laan, Professor of Accounting at the University of Sydney, suggests there are three key issues:
There is no requirement for charities to have someone financially competent involved in running the organisation.
The delay in response of regulatory agencies when problems are identified (e.g., organisations remaining registered when they have not complied with ACNC reporting requirements).
Charity regulation currently focuses on "income" and there is "no strict regulation on the way donations to charities are spent".
Organisations ahead of the game have internal integrity frameworks that reflect those in the private and public sectors, informed by standards such as the Australian Standards AS 8000—2003 Good Governance Principles, including AS 8001—2008 Fraud and Corruption Control (though these standards were also created with the NFP sector in mind). Sector leaders understand that as a service receives more public funds to deliver public services, expectations concerning their accountability slowly move from the private to public sphere. As this happens organisations have to do more to control themselves, and be seen to do so. They need to become publicly accountable. This is because:
The market does not control efficiency in the public sphere. Public entities (including those that provide a service to the public funded by the taxpayer) often operate as 'monopolies' and so free market competition doesn't keep them lean.

There is a disconnect between payer and receiver. Bodies that receive public funds (particularly NFPs) are often servicing people who do not pay directly for the service and are vulnerable or disadvantaged. As discussed above, they are less able to hold the deliverer accountable.

The money provided from the public is given in trust. This is why tabloids abound with stories about the improper use of even small amounts of 'tax payer' funds; the dollar threshold for stories about private sector misappropriation is much higher.

Perception is 'nine-tenths of the law'. Public institutions not only have to do the right thing, but also need to be seen to be doing the right thing in order to maintain social order, a healthy market and the efficient use of public funds. As NFPs become a greater part of the institutional fabric of our society, their behaviour reflects on the whole public system, which includes law and order institutions. This is why the NSW ICAC Act includes within its definition of corruption the 'conduct of any person (whether or not a public official) that impairs, or could impair, public confidence in public administration…'
Based on this understanding integrity frameworks have the best chance of being effective. Integrity frameworks are made up of policies, strategies and action plans, as well as tools, such as conflicts of interests procedures, whistle blowing processes and protections, risk management, auditing, codes of conduct, probity in procurement procedures, investigation processes and systems, staff induction etc. Most of all they deal with how these systems interact and synergise as part of the daily work of the organisation. For this to happen, there needs to be an understanding of the philosophy around public accountability, its role in society and how it adds value to the work of the organisation.
It is also worth remembering that these organisational mechanisms not only attack corruption but also impede other organisational 'diseases', such as bullying; the balance of evidence shows organisational factors rather than individual personality traits are the main potential causes of such problematic behaviours.
Integrity frameworks therefore have a lot more to offer an organisation than just resistance to corruption; they can help make an organisation more effective and efficient, promote compliance and provide a better work environment for staff.