governance
Governance
Climate Risk Governance – The Role of the Board

Published: October 23, 2022

Read Time: 7 minutes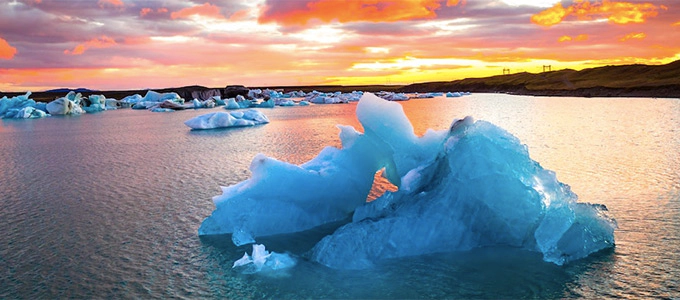 Organisations can no longer ignore the pressing need for a proper climate risk governance strategy. Corporate liability due to failure to discharge duty in direct relation to climate risk is now a reality.
Boards and directors can — and should — systematically apply a climate risk governance strategy to ensure they have discharged due care and diligence to mitigate this risk. At one of our recent webinars on Climate Risk Governance, Charlotte Turner, Senior Associate at MinterEllison, presented the key ways in which not-for-profit (NFP) boards and directors should effectively govern climate risk. We've gathered together some key points from the webinar into a brief article to assist boards to understand their role in Climate Risk Governance.
No one needs to be reminded of the urgency of climate change. Inherent risks and effects have quickly grown from purely physical and environmental to economic. The key question is what to do about it. The ever-growing threat of climate change places increasing pressure on boards' climate risk governance strategy — here's how to manage it effectively.
The changing, accelerating nature of climate risk
In 2015, Mark Carney, then-Governor of the Bank of England, outlined three key climate risk areas1 that boards and directors need to manage. Seven years on, boards can no longer afford to ignore them.
1. Physical risks
When most people hear "climate change," they think of these risks. They are both acute (the frequency and impact of extreme weather events) and gradual (temperatures, precipitation, and sea levels). Physical risks impact the ecosystem, human health, and the integrity of both supply chains and built environments.
Elevated even under a lower-emission scenario, they compound over time. And they worsen significantly under high-emission scenarios. As the saying goes, "it's going to get worse before it gets better," and the intrinsic uncertainty brings risk that needs to be managed.
2. Economic transition risks
Reports from the Intergovernmental Panel on Climate Change (IPCC) assess risk not just globally but also more specifically in terms of economic vulnerability, looking at assets and dependencies2. Social responses, technological advances, and policy based on physical risks all impact the economy.
The IPCC reports don't directly prescribe policy, but influence those who do — along with capital markets and real economy participants — who have responded to the clarion call for economic decarbonisation, in line with the Paris Agreement3. Net zero laws and policies now cover the vast majority of the world's economy.
3. Liability risks
Boards face mounting pressure from the Task Force on Climate-Related Financial Disclosures (TCFD)4. Climate change is now a direct financial risk for organisations.
Climate-based commercial litigation is already prevalent and on the rise in Australia. Active, well-funded litigants often target organisations that greenwash or produce misleading annual reports.
But contractual disputes based on force majeure, pricing pass-throughs, and the negligence and nuisance of asset owners leading to third-party damages are also liability risks that any governance strategy needs to consider.
Incorporating good governance principles through a robust risk management strategy is now a baseline expectation for organisations across industries.
Directors' duties and the role of the board
Boards fundamentally function as governors, a role which necessitates the oversight and management of risk — be it the public, private, or NFP sector. Directors' duties in corporate governance are fiduciary, prioritising obligations based on trust, loyalty, and competence.
The Australian Charities and Not-for-profits Commission's Governance for Good Guide highlights standards which apply to registered charities, similar to basic Corporations Act duties. As a material financial risk issue, climate now fits squarely into key board functions encompassing governance, risk, finance, and strategy: directors must consider foreseeable climate risks.
In law, the standard of care and diligence is an objective test. What would a reasonable director do in the subjective circumstances of the director in a given organisation? This test considers individual factors relevant to both the director and the organisation. These include the type, size, and nature of the organisation; what's included in the constitution; and the composition of the board and reserve powers, all of the circumstances facing a director at the time.
Assessment of subjective factors against this objective standard confirms whether the director owes a requisite standard of care and diligence and discharges it accordingly.
While specifics will change based on the organisation, it's now crucial to proactively evaluate climate-based risks which may fall outside the traditional image of climate change based on environmental damage.
How boards can govern climate risk effectively
The five 'E's of good governance are a key focus to determine what a reasonable director would do to mitigate climate risk in a given organisation. They also assist in forming an implementable strategy to exercise due care and diligence.
1. Educate
Proactivity is paramount for boards and directors. It requires maintaining a baseline understanding of existing risk. Informed decision-making is not static — it's a continuous, dynamic process. Moreover, it's necessary in order to adequately discharge the directors' duty to consider foreseeable risks.
2. Enquire
Enquiry continues the information-gathering process. Does the board have an appropriate level of information on climate-related issues, and how does this impact strategy and risk oversight? Use your independent judgement and inquiring mind to think about it, the answers may warrant the board taking expert advice.
3. Examine
Once the requisite information has been gathered, it needs to be actively examined. This means considering board papers and reports, ensuring they are sufficiently detailed — but still relevant and digestible.
4. Evaluate
Assessing climate-based entity risks (whatever form they take) via independent judgement is a balance of considering risk magnitude versus likely impact. Climate change may not be the biggest risk, but it must be considered.
5. Express
Actively and constructively participating in appropriate discussion effectively captures the boards' climate risk considerations. This process provides the necessary evidence of discharge of due care and diligence duty when recorded effectively in the meeting minutes.
Using language such as "the board considered / discussed / concluded…" or "it was in the best interest of the organisation…" provides evidentiary weight in court. Using wording like "the board resolved…" would not typically lead to a finding of a discharge of duty.
Practical considerations for organisational approach to climate change
Additional practical considerations and questions — beyond the five 'E's of good governance — can help to solidify boards' climate risk governance strategies, decision-making, and investment frameworks.
1. Understanding climate-based organisational risks and opportunities
What are the foreseeable physical, economic transition, and liability risk exposures and opportunities across the value chain? Which of these are material? If they're not material, why not? These questions demonstrate active consideration of climate risks.
2. Embedding governance architecture with risk consideration
What are the appropriate board and executive responsibilities in relation to material risks (where they exist)? And how should they be embedded across strategic decision-making, investment planning, risk oversight, and management?
3. A robust and informed decision-making process
Stress testing and scenario planning across a plausible range of climate futures are essential.
4. Specific net zero considerations
How will the organisation or industry at large be affected by climate change? And how will it continue to thrive and meet its purpose in a world accelerating towards net zero? The answer may entail building a roadmap.
5. Evolving the reporting and disclosures approach Elevation and expectation around climate change continue to evolve, requiring constant, dynamic thinking about the issue. "Set it and forget it" mindsets create huge organisational risk.
Organisations must identify and consider specific climate risks, regardless of size and sector.
Smaller, government-funded agencies with limited resources have the opportunity to tap into the resources and pulling power of related government departments to assist in developing an effective climate risk mitigation strategy.
This bottom-up approach can kickstart positive processes within the larger business or government ecosystem. Then, and only then, can real change take place.
This article is based on a webinar featuring Charlotte Turner, Senior Associate Climate Risk Governance at MinterEllison. View the webinar for Charlotte's full discussion on this topic. This article is general in nature and does not constitute professional advice. Better Boards recommends that the reader contact Charlotte Turner directly for more information, or seek their own professional guidance in relation to their own circumstances.
Further Resources
Risk Appetite & Effective Decisions
Compliance and Creativity: the strategic obligations of directors
---