governance
Governance
Governance Training for Non-Profit Boards

Published: September 8, 2011

Read Time: 3 minutes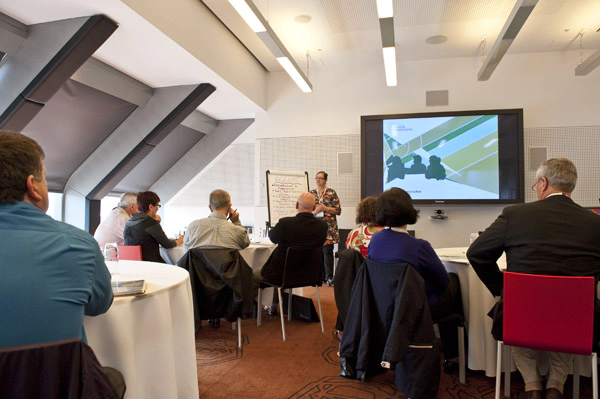 Governance is a leadership process, and to function effectively, individual board members and boards as a whole, should have a clear understanding not only of their governance roles and responsibilities but also how to practically and correctly apply them within a leadership framework or context. Thus regular governance training is essential for non-profit boards.
Taking on a role as a board or committee member can sound relatively straight forward, but it could be interesting to note how many members of your board can clearly and concisely describe their actual governance roles and responsibilities. Can you articulate your governance roles and responsibilities as a board or committee member?
Some board members already have extensive skills, knowledge and experience in their particular area of expertise, so why is it important to undertake governance training if one is already on or contemplating being on the board of a non-profit organisation? Gaining new or enhanced learnings about governance models, frameworks, systems and tools, allows board members to govern more effectively.
There are a number of governance theories and frameworks to work within, but one of the challenges for many board members and/or chief executive officers is the practical application of their governance roles and responsibilities. Competency in this area is becoming a greater concern to many board members with the increasing focus by commonwealth and state government departments on the governance, accountability and transparency of boards.
Many directors of non-profit organisations still believe "I am a volunteer", "I'm covered by director's insurance" or "I'm only legally liable to the value of my membership", but directorship is increasingly being taken up as a "profession". Where does this leave "the volunteer board/committee member", the vital ingredient of many Australasian non-profit boards? Fear of liability, litigation, losing their house or assets can be foremost concerns of people who wish to join or are currently on a non-profit board. It is well worth doing the due diligence to learn the facts and legal implications if you are considering becoming a board member.
Attracting and retaining directors is also becoming a major issue for non-profit boards, particularly in rural, regional and remote Australia. By refreshing your understanding of governance, legislation and board member responsibilities you may be able to better communicate the known issues and solutions to potential board members, allowing them to make a more informed decision when joining a board.
A board of directors is a leadership team whose mode of operation can cause your organisation to struggle, survive or succeed. Ensuring all members of your board are in agreement on their governance roles and responsibilities and their practical application will give your organisation the best chance of success.
---
BoardWise is an online professional development platform to assist your non-profit board members to stay up to date and at the cutting edge. Visit the BoardWise website to find out more.