governance
Governance
Practical Ways To Improve Boardroom Dynamics

Published: June 27, 2019

Read Time: 8 minutes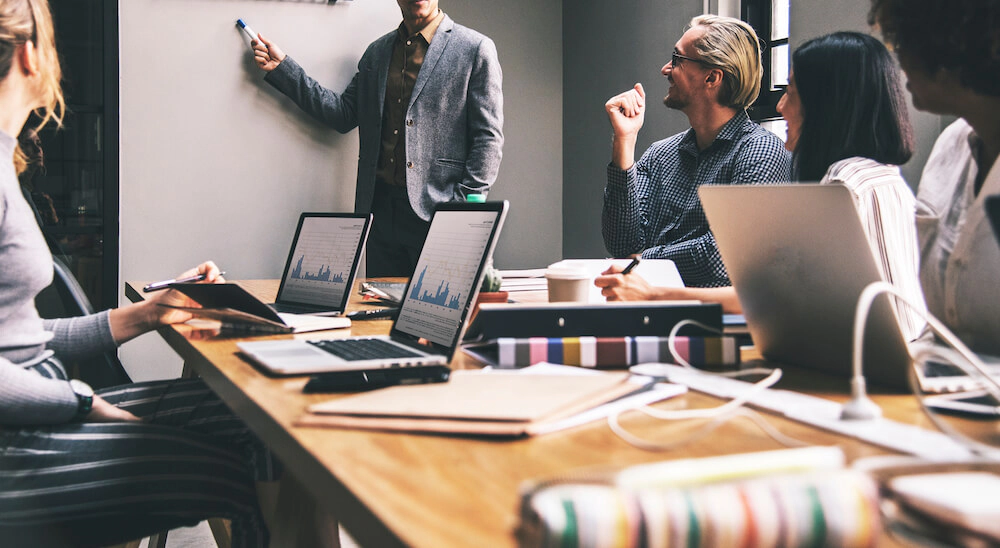 It is now widely recognised that board dynamics are a central driver in producing strong organisational outcomes. This involves not only the relationships among board members but also between the board and senior management. However, this can a difficult area for boards to deal with even when dysfunctional relationships are hindering good governance and impeding sound decision‑making. The following are some practical ways in which a board can reinforce or improve its dynamics.
1. Think about behavioural competencies, not just skills
Where possible, a board should seek to ensure that its members represent an appropriate balance between directors with experience and knowledge of the organisation and directors with specialist expertise or a fresh perspective. However, directors should also be considered on the additional qualities they possess, their 'behavioural competencies', as it is these qualities that will influence the relationships around the boardroom table and their contribution to discussion and decision‑making.
However, how much say the board has over the selection of directors will depend on the organisation's constitution. If possible under its constitution, a board should ensure it has a governance structure that will allow it to incorporate behavioural aspects to the nominations process. For example, by providing prospective directors and nomination committees with clear expectations around boardroom behaviours in addition to specifics about the roles and responsibilities of a director.
2. Get off to a good start with director induction
Most directors do not join a board fully equipped to govern. To ensure new directors are able to contribute as quickly and appropriately as possible, a comprehensive induction process is required. This process should not only be focused on learning facts about the organisation, but it should also induct the director into the culture of the boardroom, set expectations for director behaviours and provide opportunities for the new director to get to know both their fellow board members as well as members of the management team. Further, board dynamics can be significantly enhanced by providing appropriate mentoring and support. If new directors are assigned a mentor they are more likely to feel welcomed into their position, included into group dynamics, have greater self-confidence and feel better informed to contribute to discussion.
3. Select the right chair
The chair fulfils a critical role by encouraging desired behaviours and identifying inappropriate behaviour. Thus, having the right chair is vital to boardroom dynamics. Signs you have the wrong chair include failure to accept feedback from their peers, dominating discussions or allowing discussions to stray from the decision at hand, and failing to include all directors in the decision-making process. As such, having a well-defined process for chair succession planning is an important way to maintain healthy dynamics. When designing a position description for the chair, as well as general board competencies, thought should also be given to the additional competencies required of the board's leadership position that will foster better dynamics in the boardroom. Boards can also develop potential chairs by monitoring the performance of committee members and having potential board chairs as chair of a committee.
Table 1 lists a number of specific chair competencies that contribute to chair effectiveness.
Table 1: Chair competencies
Chair competencies
Explanation
Strong and acknowledged leadership ability
Elements of strong leadership include the ability to command respect and inspire others and, where necessary, convert them to a common vision for the organisation.
Ability to establish a sound relationship with the CEO
The chair must manage the "tension" that exists between the role of the board and that of management lead by the CEO. To do this, the chair must have the ability to cultivate a working partnership with the CEO. The relationship between the two should be supportive and collaborative, while remaining independent.
Passion for openness and transparency
The chair must lead by example in this area. He or she must be committed to safeguarding stakeholders' interests in the organisation and constantly act to demonstrate effective stewardship of resources and be consistently intolerant of inappropriate practices.
Greater willingness to devote time to the organisation
The time demands on the chair will be greater than those on a director. The chair must show a willingness to devote the extra time the duties of chair require.
Capacity to deal with the board as a group and as individuals
The ability to initiate and lead regular reviews of the board's effectiveness is essential. In addition, while the chair's focus must be on the organisation, he or she must consider the performance of individual directors and have the ability to counsel and advise them where necessary. As such, the chair should possess the ability to adjust their communication style to suit individual board members.
Demonstrated conduct as a role model of the organisation's values and beliefs
Demonstrated by a commitment to showing leadership by behaving ethically in all personal and professional situations. The chair's role is framed by the acceptance of legal and ethical standards of conduct by the board. The chair, in the first instance, sets the "tone at the top" of the organisation.
Capacity to conduct meetings and lead group decision-making processes
The chair's capacity to conduct effective meetings will facilitate effective decision making. For important decisions, a chair should:

Ensure alternatives are generated
Thorough discussion and analysis take place
Relevant perspectives are sought
The best decision is made and supported by the board as a whole.
Source: G. Kiel, G. Nicholson, J. A. Tunny & J. Beck, 2012, Directors at Work: A Practical Guide for Boards, Thomson Reuters, Sydney.
4. Evaluate the board's performance
Boards must know their own strengths and weaknesses to govern effectively. An effective board evaluation process can provide a forum for directors to review and reinforce appropriate boardroom behaviours and ensure that any issues that may lie below the surface are identified and addressed. However, the design of the evaluation is critical if it is to create a positive outcome for the board especially where the dynamics are poor. For example, the evaluation process can include questions regarding group and individual contributions, behaviours and relationships, which will help to illuminate any issues in the boardroom and provide a mechanism for beginning a dialogue about how to resolve those issues. Leading practice strongly recommends that a board review should not only involve the board as a whole, but also reviews the contribution of individual directors through an externally facilitated process of self and peer evaluation.
5. Incorporate board dynamics into the policy framework
The board's responsibility for the policy framework enables it to shape both board and organisation behaviours. For example, a change in board policy that introduces pre-meeting board dinners may lead to a change in the way directors interact due to the fact that the directors become better acquainted over the meal and learn more about each other as individuals, which can be a problem for groups that are not in regular contact and may be geographically dispersed. Similarly, a board specific code of conduct setting out the board's ethical expectations for director behaviour can encourage better decision-making at board meetings, the relationships between board members, between the board and management, and thus the performance of the board as a whole.
Table 2 gives examples of policy areas relevant to board dynamics.
Table 2: Governance documentation related to board dynamics
Topic
Board Charter
Other Documentation
Role of the board

Separation of governance and management
Responsibility for ethical conduct and organisational culture

Board structure

Board size
Director independence
Balance of director skills and competencies
Diversity

Role of individual directors

Position description
Expectations of directors
Conflict of interest

Role of the chair
Role of the company secretary

Letter of appointment
Employment contract
CEO assessment process
Remuneration policy

Role of the CEO

Position description
CEO succession planning
CEO selection
CEO assessment
Advising the CEO

Letter of appointment
Employment contract

Strategy role

Mission, vision and values statements
Strategic planning documentation

Monitoring

Organisational KPIs, e.g. staff engagement

Compliance

Organisational culture as it relates to compliance

Compliance policy
Audit policy
Code of ethics/conduct

Risk management

Risk management policy
Committee terms of reference
Code of ethics/conduct

Policy framework

Policy role of the board
Delegations of authority

Governance policies and procedures, e.g. disclosure policy, trading policy
Code of ethics/conduct

Networking

Networking includes fellow directors and senior managers, e.g. board lunches with management

Stakeholder communication

Stakeholder communication policy
Stakeholder or shareholder communication strategy

Decision making

Decision making policy and process, if any

Board meetings

Ground rules for meetings

Board meeting agenda

Agenda structure
Agenda development process

Board papers
Board minutes
Board calendar
Committees

Committee terms of reference
Committee evaluation process

Director protection

Information seeking protocol
Access to independent professional advice
D&O insurance
Deeds of indemnity, access, insurance

D&O insurance policy
Deeds of indemnity, access, insurance

Board evaluation

Board including group dynamics
Chair, e.g. leadership abilities
Individual director – self and peer review
Committee
Evaluation cycle

Evaluation process
Evaluation outcome reports

Director remuneration

Director remuneration policy/philosophy

Director selection

Director selection policy

Skills matrix
Director position description

Director induction

Induction process including meeting the chair
Mentoring opportunities

Director development

Policy on training and development for directors

Director development plans
6. Review the board's processes
Poor internal processes and procedures can lead to inadequate access to information, poor communication and uninformed decision-making, resulting in a high level of dissatisfaction among directors, and between the board and management. Enhancements to board meeting processes, agendas, board papers and the committee structure can often make the difference between a mediocre board and a high performing board. For example, directors should be encouraged to have input on the agenda. The chair can ask directors if they are happy that the right issues are on the meeting agenda and in the correct order before the agenda is finalised.