legal
Legal
Making Boards Fit for Purpose

Published: January 25, 2021

Read Time: 8 minutes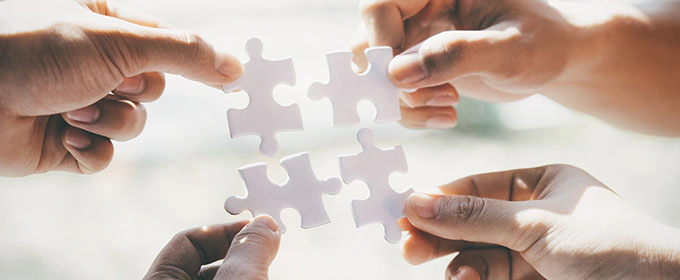 Many successful organisations have not, until now, had to navel gaze – or change. Why worry if you can keep doing the same thing successfully, year after year? However, post Hayne and post Covid 19, the landscape has changed. "Good old boys drinking whisky and rye_"1 should no longer govern even the local cricket club. No organisation can ignore the requirements of corporate governance, risk management and the changed landscape – post Covid 19.
Virtually the same laws apply to the local cricket club and BHP; incorporated association and companies limited by guarantee. The part-time voluntary chair of a not-for-profit became liable to repay $97 million to the bank, for breach of the insolvency trading laws.2 So no one is immune from the law.
Change starts at the top, and directors bear the responsibility and liability.
That is why boards must be fit for purpose – and may need renewal.
Summary
This article will concentrate on 3 main areas:
Purpose
Performance, and
Criteria.
Terminology
Most not-for-profits are either companies limited by guarantee (governed by the Commonwealth Corporations Act) or incorporated associations (governed by State law). I will use corporate language, because it is better understood:
"board" to include committee
"director" to include committee member
"chair" to include president,
"finance director" to include treasurer and
"organisation" to include association and company.
For even the smallest not-for-profit to be taken seriously in 2020, corporate language should be used. This can either mean changing your constitution or just adopting corporate language in your day-to-day transactions. No need not change from being an incorporated association to a company limited by guarantee – unless the time, cost and disruption is justified for other reasons.
Performance
To evaluate the performance of the organisation, board and each director:
Start with purpose- as the yardstick for measuring performance.
Then assess performance against that yardstick.
Finally fill the gaps and remedy the defects.
Purpose
The purpose of the organisation should be clearly stated and understood by the board and all stakeholders.3 Whether contained in the mission statement, vision, values or objectives it should be short, sharp and memorable. For example, the purpose of the local cricket club may be: "To promote cricket in the local community". The purpose of one of my boards is: – "To enrich the lives of young people through the transformative power of live theatre".
The cricket club will not achieve its purpose if it suffers adverse publicity, for example from allegations of bullying. Less drastic failures are not so easy to measure.
For the board to achieve the purpose of the organisation, each director should contribute their skill, experience and time – so that the board can function without too many gaps and with all directors contributing to fundraising.
Assessment
Organisation
Performance can be assessed in many ways, quantitatively and qualitatively. Quantitative measurements (for a cricket club) include: financial success; number of players enrolled; number of games won; number of spectators attending games and number of members. Qualitative measurements are more difficult: enjoyment by players and spectators; favourable coverage in the local press; awards received, et cetera. Every organisation will measure its financial performance annually. Not every organisation will measure intangibles, such as quality. But these may be equally important. The Hayne Royal Commission dwelt at length on non-financial criteria. Very recently two separate enquiries into the Westpac money laundering debacle resulted in the following comment by the Westpac chairman:
Taking account of all that, we just need to raise our game generally but specifically on the management of non-financial risks and compliance4
Board
The success or failure of the organisation will flow from the success or failure of the board. Was the board united, did it meet often enough or too often, was it effective, was there an appropriate interaction with management, was there the right mix of skills et cetera?
The performance of the board should be measured at least annually. This could start with a self appraisal questionnaire followed up by an interview with each director by the chair or an outside consultant.
Directors
Generally each director will bring skill, experience and time to the board table. Each director should also help with fundraising – or directly contribute. These factors can all be assessed. A matrix of skills (see below) will identify gaps in the skills required. Skill in fund-raising should be a special priority but all directors should contribute (time– if not money).
Criteria
In my opinion, each director should bring to the board table:
Money and time are the two most important resources. For example, a wealthy cricket club could afford a professional coach, manager of communications, chief financial officer and head of operations. A poor club may only be able to afford a part-time secretary/manager. For the poor club the gaps will have to be filled by volunteers, particularly board members. However all organisations will require time at board level and most will also require money – or a commitment to fundraising by every director.
Skill
A lawyer, or person with legal training, will help you navigate the minefields of corporate governance and risk management. An accountant, or person with equivalent training, will help with solvency and the myriad other financial issues.
Having filled those roles, the organisation should look for people with skills in marketing, communications, fundraising and IT. Then look for specialists in the area in which the organisation operates. For example, former cricketers for the cricket club and former actors for the theatre company.
Each organisation will be different. But there will always be a need for qualified and experienced people as leaders and active participants. Also the modern board should consider diversity – age, gender and ethnic. Additionally there is always a need for succession planning.
Time
The amount of time required should not be under-estimated. The more time the board can provide, the less time the organisation has to pay for. I believe that, averaged over a year, you should look for suitably qualified people who can be available (in some capacity) for up to 4 hours per week. This is a big commitment, but an important consideration.
By way of compromise, some of your professionally qualified board members may not have this amount of time to give, but all board members should be aware that their volunteer time will save money for the organisation. The multiplicity of work (particularly between meetings) should not just be left to one or two willing board members.
All directors should be prepared to contribute online and off-line throughout the year. Covid 19 has taught us how much can be done outside formal face-to-face meetings. Time for face-to-face meetings can be saved, as well as travel time. So Covid 19 has created opportunities as well as problems.
Money
Traditionally, the boards of many not-for-profits were philanthropists. These people are hard to find – and are not necessarily best suited to running modern organisations.
At the very least, each director should commit to help with fundraising, in any way possible.
Board Responsibilities
These include: strategy, appointing and evaluating the performance of the CEO; financial sustainability; protecting reputational risk; managing stakeholder expectations and risk management generally. These responsibilities dictate the need for legal and accounting skills, among others, at board level. Communication and IT skills have been highlighted by Covid 19.
Why Assess?
Assessment will provide evidence of whether the board is fit for purpose. It is usually necessitated by declining profitability and the need to try something different. For example, the cricket club may need to investigate paying for professional coaches, rebuilding the clubhouse, modernising its website, improving communications and fundraising (to pay for all these improvements). The "good old boys" and girls may not be the right people to take the organisation into the 21st century. New plans may necessitate new people.
Recruitment
It's difficult for most NFP's to recruit the "right" people as unpaid directors. Most struggle to get sufficient volunteers to even form a board. Railroading friends to make up the numbers was acceptable in 2010 but not in 2020. So, how can change be achieved? How can the right people be found?
Farewelling volunteers, who may have served since inception, will be difficult. Covid 19 may provide the opportunity for board assessment and renewal. Many organisations will have seen the need for change, over the period of lockdown. The pandemic provides a reasonable excuse for board renewal in the brave new world.
The real challenge will be to find the right replacements.
All boards require effective chairs, secretaries and finance directors. These are vital but generic positions. Once filled, each organisation must then look for people with specific skills – as referred to above.
Job descriptions
The job description should precede the person, rather than vice versa. Start with the role and then try to fill it. A board skills matrix is a good way to assess the skills needed, before filling the gaps.
Takeaways
Define the purpose of your organisation,
Measure performance against purpose,
Seek directors who have the time as well as the skill to fill vacancies and
All directors should contribute (time, if not money) to fundraising.
I can only end by wishing you good luck with your reform agenda, change management and board renewal.
---
This article was first published in the Better Boards Conference magazine, July 2020