non-profit-fact-sheets

Published: August 19, 2013

Read Time: 2 minutes

When establishing a non-profit organisation, founders can choose from a large range of legal forms. An organisation's legal structure will determine the types of activities it is legally able to carry out and which government bodies it is required to seek registration from or report to. Cooperatives are one possible structure of a non-profit organisation. Find out more about the other types of legal structures here.
Cooperatives are a form of organisation that are democratically owned, controlled and often also used by members. Cooperatives are usually non-profit but unlike other legal structures, are able to carry out some for-profit ventures and in some cases, if the constitution allows it, profits may be distributed between members.
As with incorporated associations, cooperatives are administered by state or territory legislation and the Registrar of Cooperatives in each state. The rules for cooperatives are similar but not exactly consistent in each jurisdiction.
Please visit the website of the relevant government entity below for more information on how cooperatives are regulated in your state or territory.
National regulations for cooperatives have been proposed and are under consideration by the Council of Australian Governments (COAG). They may be implemented in late 20131.
---
This fact sheet is intended as a simple overview. Non-profit law is incredibly complex and there are many components, allowances, restrictions, exceptions and important qualifications that are not described above. Dedicated legal advice should be sought from a legal practitioner before taking action.
Author
About

Better Boards connects the leaders of Australasian non-profit organisations to the knowledge and networks necessary to grow and develop their leadership skills and build a strong governance framework for their organisation.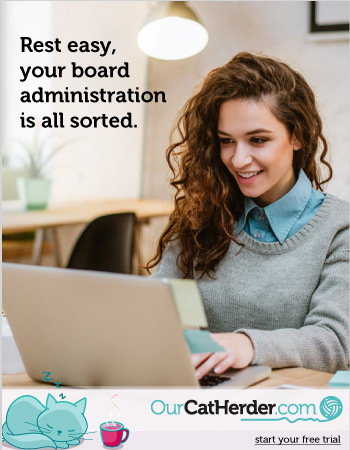 Found this article useful or informative?
Join 5,000+ not-for-profit & for-purpose directors receiving the latest insights on governance and leadership.

Receive a free e-book on improving your board decisions when you subscribe.
Unsubscribe anytime. We care about your privacy - read our Privacy Policy here.