organisational-development

Published: February 8, 2016

Read Time: 5 minutes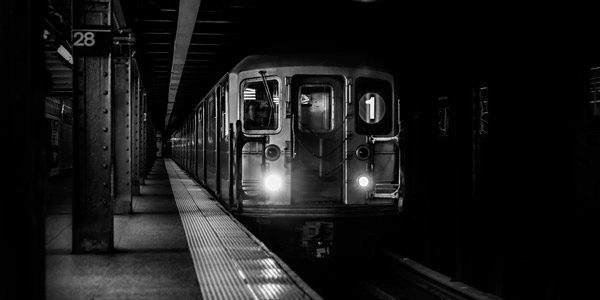 Sovereignty vs Sustainability – Strategic options for NFPs via mergers
Most NFPs that DO NOT undertake a merger in the next 3-5 years will likely fail at some point.
Most NFPs that DO undertake a merger in the next 3-5 years will likely fail to achieve all of the benefits.
It seems to be a case of 'damned if you don't and possibly damned if you do'! But let's reframe the above to be more optimistic and constructive. NFPs that take the strategic step to ensure sustainability through a strategically aligned and well-executed merger will likely succeed in the rapidly evolving and consolidating health and human service sector. Those who don't, probably won't. To achieve a level of clarity, let's consider the two obvious elephants in the NFP room.
1. Sovereignty has no value in itself and impedes the quest for sustainability
Consider the following points:
Sovereignty is a legal concept that implies 'control' – it doesn't ensure cultural values or enhance service quality, and it certainly doesn't guarantee organisational sustainability
Governments do not fund 'sovereignty' (anymore), they purchase services.
Most importantly, clients and communities value our services not our sovereignty. This will be even more evident in an open market 'user pays' environment, where we will be judged on our service value, not our history and certainly not on our sovereignty.
Sovereignty can limit, if not strangle, our thinking in terms of service diversification and growth through merger… as per the phrase 'we need to stay true to ourselves and history', which may really be code for 'can't we just stay as we are, despite the profound generational change that is happening around us?'.
Sovereignty is usually protected by long standing members with an understandable emotional attachment to their organisation, directors who value their position, or CEOs and managers who cannot imagine themselves as anything else. More sensitively, clients and families can also be protective of sovereignty, but this is often a masked (albeit legitimate) concern about losing the critical services they receive, as opposed to the organisation's governance.
2. A poorly conceived and executed merger will likely set an organisation back, or worse, may determine its demise
A merger is a means to achieve sustainability, rather than an answer in itself. In fact, it is merely a legal process that results in a different governance arrangement.

'A merger should be based on a shared vision and business case that generates strategy, synergies, diversification, co-location, service value-adds, opportunities, systems capacity, and careers, rather than bigger, cuts, shared and same.'

In simple terms, two organisations entering into a merger can end up with one of the following scenarios:

1 + 1 = 1.5 which may mean 'we are both in trouble, so let's join, cut and survive until the next emergency'.
1 + 1 = 2 which may mean 'just a bit more of you and me'.
1 + 1 = 3 which may mean 'we could be so much more than just "you and me" if we bring together our people, services, capacity, resources and opportunities, to create a new, exciting and sustainable "us"'.

Most NFPs have never been involved in a merger, so it should be no surprise that they are often poorly executed, use a lot of resources and then don't achieve any significant strategic or organisational benefit.

NFP mergers are NOT like commercial mergers … beware of the director, CEO, manager or legal advisor who says, 'No problems, I have done plenty of mergers before'.
So, are NFP mergers all too hard and too risky? Is it impossible to disentangle sovereignty from sustainability? Not at all.
In the 'once-in-a-generation' paradigm shift currently occurring within our sector, we have the absolute responsibility and wonderful opportunity to reimagine, redesign and reenergise our organisations to not only survive the future, but indeed thrive.
Geographic boundaries will be pulled down, individuals and families will have choice, innovation will prevail and service delivery will be superseded by client service. All very evident dynamics in other sectors, and now it is our turn to experience market shift and redesign.
So, where can a merger assist our organisational sustainability and how can we ensure that our objectives are met?
In short, NFP mergers should be:
A shared commitment to a new future, whilst respecting, but not being constrained by the past.
Based on a shared vision, aligned values, common views of the risks and opportunities, and a sound business case that holds the shared vision and both parties accountable.
Project managed, resourced adequately and separated from 'business as usual'. Mergers can be very distracting and resource intensive.
More than just 'more' – an NFP merger should result in 'better' for service users, teams and the communities in which our organisations operate.
Strategically focused.
Diligent in process, but unique in outcome – every NFP merger is different – be very open to the new opportunities, learnings and leaders that emerge.
Start with a vision and finish with a merger.
In closing, for chairs, directors and CEOs:
Mergers must be on your strategic agenda – now and always.

Engage with organisations and people who have done it before, and who will only progress with your organisation if a '1 + 1 = 3' outcome is possible.

Avoid sovereignty being the reason for not achieving sustainability.