finance
Finance
All Your Eggs in the One Basket? The Importance of Diversifying Income for NFPs

Published: November 7, 2016

Read Time: 5 minutes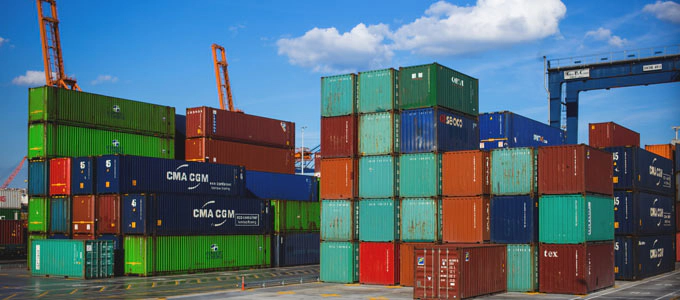 Boards no doubt want to see their organisations deliver impact long into the future. And grow this impact, too. Unpredictable government funding and increasingly competitive philanthropy makes it hard to plan out future growth without the safety net of financial sustainability.
Sustainability is not a year-to-year proposition, but by its very nature a long-term pursuit with short-term actions. It allows the capacity to plan ahead with predictability, and decrease dependencies on revenue streams that are out of your control.
It's not uncommon for NFPs to receive over 80% of their revenue from government sources, which makes those organisations very vulnerable to policy and priority changes. Some sage advice: 'don't put all your eggs in the same basket'.
To get started, let's consider three tried and tested ways for NFPs to diversify their revenue. These are three larger scale moves that could shake the very foundations of an NFP's mission, structure and culture. The board's role in this is to champion strategic change and be prepared to adapt the organisation's core business model in order to ensure that it can continue to deliver impact long into the future.
1. The Spin-off
This strategy involves developing a new business and separating it as a commercial, revenue-generating entity. Why separate it from the parent organisation? We have witnessed that spinning new ventures off in the NFP space minimises risk. These more commercial initiatives are also often at odds with the culture of the parent NFP and can cause anxiety and animosity among staff if they are established as simply a new function within the organisation.
Creating a spin-off as an NFP is no small feat. But there are a couple of options at your disposal. Keep the entity inside the tent, outside the tent or a combination of both.
Inside the tent: This means having a department in-house to manage the new initiative. For example, we worked with a leading youth mental health organisation to create a revenue generating entity to subsidise the rest of their research endeavours without having to rely on government funding. The successful spin off was borne out of the recognition of the potential in the commercialisation of the organisation's intellectual property and was set up inside their existing operating structure to manage.

Outside the tent: A less common, but arguably more effective way to spin off an enterprise is to engage a social entrepreneur jockey to drive the ship, incentivising them with equity. While ownership seems to be a taboo topic in the social sector, it's worth considering. Is it better to have a slice of a big pie or the whole of nothing? Keep in mind: the social return on investment may be front of mind for you but the jockey needs to know the endeavour makes business sense.

A solid tactic some NFPs use is getting the best of both worlds: keeping the business within the organisation until certain KPIs or goals are met. This can reduce the risk of a large upfront investment into a business that may not resonate within its market. Develop a framework around what marks need to be hit and when.
To discover what is right for your organisation consider some key factors: Is your team culturally ready for the transition? Can your current funding model support it? The key consideration is eventual scale – if this new business has the chance to go large, then it probably is best sitting outside your structure.
2. Strategic Partnerships
This second approach to diversifying income relates to one of the key building blocks of the business model that is often overlooked. A partnership with a complementary NFP is often a shortcut to social impact but there are dozens of forms a partnership can take. Think about what kind of relationship is appropriate for your organisation. Throw your hat into a project-based agreement with equal accountability, form a strategic alliance or even a joint venture where you both invest in a separate entity.
Partnering with a for-profit can also prove advantageous in diversifying an NFP's income. Partnerships between corporates and NFPs naturally give rise to new models where individuals and communities can thrive without over taxing social sector resources or extinguishing private sector profit. Establishing partnerships between NFPs and corporates can be daunting. Resources such as Spark Strategy's whitepaper can provide insights and techniques. The growing B Corp movement can provide a catalogue of private companies with a social drive.
Partnerships are a less risky path than setting up a spin-off, but often take longer to realise return on investment and are generally a non-permanent step on a longer, diversification journey.
3. Commercialising assets
Identifying under-utilised assets can be hard. They are usually hiding in plain sight, and from our experience it may take someone external to come in with a fresh pair of eyes to identify them. The idea is to unlock the hidden value of something that would otherwise be wasted. This isn't simply making better use of your assets. Converting an asset that has only internal use, into something marketable that can be sold to other organisations requires a strategic approach. There will also be some investment needed in the asset to make it marketable.
In order to identify under-utilised assets two major groups should be considered: tangible and intangible assets.
Tangible assets: such as office space, land, and vehicles. For example, could you use the spare area on level two to start a co-working space for social enterprises and at the same time create a new revenue stream?

Intangible assets: this includes your data, intellectual property and unique business processes. Don't underestimate the market value of intellectual property. NFPs are experts in their field and that expertise is valuable. Consider conducting research to determine whether there may be someone who is willing to pay for it.
Boards searching for sustainability must look long, be flexible and encourage creativity in order to have any hope of preparing their organisation for the future. Be sure not to hinder the process with risk aversion – doing nothing opens up a much riskier future. This type of change will take time and it will fundamentally change the organisation, but there is everything to be gained from engaging in this process. It will put the organisation on the path to true sustainability so you can continue delivering social impact long into the future.