performance-metrics

Published: September 12, 2016

Read Time: 7 minutes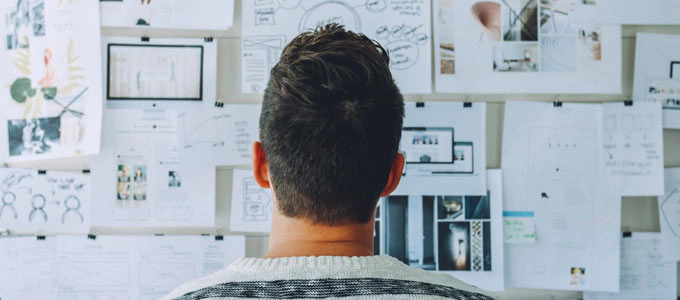 Listening to consumers, their families and carers, is critical to succeeding in an increasingly competitive climate. For example, the commencement of the National Disability Insurance Scheme (NDIS) and emergence of disruptive technologies, introduces informed choice. As purchasing power shifts to individual consumers, they will become more critical in their choice of service.
To meet their due diligence responsibilities, directors must have an effective oversight of the processes in place for engaging with consumers and effectively monitoring and managing the quality and safety of services. Understanding what consumers think about the services your organisation provides is a pressing necessity in an environment where consumers have greater choice, and perhaps more mobility and less loyalty.
Organisational reputation is important. A board needs to know about and have the opportunity to fix problems, before they are posted on social media; lead to more serious consequences; or irreversible damage.
Why wasn't I told?
Recent media coverage has indicated that no area of human service delivery is immune from the risk of system failure or abuse occurring – health, education, accommodation, youth, aged care, children's services – government or non-government.
Investigations into where there has been system failure reveal that there are often a series of direct and indirect indications of the problem occurring, prior to public exposure and investigation123. In some instances, the information is ignored, hidden, or dealt with ineffectively by management motivated to "make this go away" or challenged by the complexity of forensic detection of harm.
In many other instances the indications, coming from different sources, are not pieced together to enable an understanding of risk. In all instances the viewpoint of those with overall management responsibility, is that they did not know the abuse was occurring. Even worse are instances where management did receive reports of risk, but failed to recognise the alarm bells.
How can I hear what's going on?
Organisations operating within the NFP sector are mission-driven. Their core purpose is to deliver safe and effective services to their client group. For this to occur organisations must have the following:4
1. Policies in place to engage with consumers, manage complaints and ensure the quality and safety of services that are provided

2. Processes in place to implement consumer engagement, quality and safety policies

3. Success criteria to measure the processes of implementation and outcomes being achieved

4. Timely reporting to the senior executive and board of information from consumers and outcomes of quality and safety measures

5. Action plan to ensure that the information and recommendations to the executive and board are considered and addressed

6. Continual review process of evaluating and updating consumer engagement, quality and safety policies and processes to reflect key findings

In an increasingly contestable and consumer-driven world, organisations must be responsive to consumer needs, they must deliver more value than that of any competitor. The underlying issues that may result in a consumer leaving one organisation in favour of another must be identified and addressed. Therefore, your frontline staff; consumers, and their families and carers; must become a key component of your marketing strategy.
What am I really hearing?
Though most, if not all, organisations have consumer satisfaction measures and complaint management processes in place, organisations must ask themselves honestly:
How well do we collect and make sense of the information we gather?
What do we analyse from the satisfaction surveys, complaints and feedback process to identify themes and opportunities for improvement?
Can our consumers, their families and carers provide feedback, and are they happy to, or will they simply walk?
The key limitations of traditional complaints management processes are consumer confidence in the process; and capacity of the organisation to identify themes and priorities for improvement. Therefore, to gain consumer buy-in and monitor improvements services need to:
Capture consumer feedback beyond routine satisfaction measures and complaints processes
Have dialogue with consumers, their families and carers about services and capture the client narrative around what works for them
Ensure the complaint feedback process is proactive and explores the issue prompting the contact, as well as the wider context.
Every contact with consumers, their families and carers needs to be an opportunity for engagement and discussion about what works well; how services can be even better; and potential new service offerings.
There's gold in what you don't know
For every person who makes the effort to complain, many will simply leave and access an alternative provider without you knowing why. We know customer loyalty is related to satisfaction with an organisation and its products and services – where there is no cause for complaint, consumer loyalty increases; and where there is cause for complaint loyalty decreases. Interestingly, evidence indicates that where a person complains and their complaint is resolved well, they are more loyal than if they had no complaint in the first place5.
We know that there are going to be instances where organisations will not meet consumer expectations. Most issues raised relate to readily addressed system nuances that are perceived as unfair. What is important here is that each instance is identified; consumers and their families and carers have a chance to be listened to; their concern is acknowledged; and where possible, the issue is resolved. In most instances consumers, their families or carers simply want to be heard. In nearly all cases they are able to identify real opportunities for improvement and efficiency gain, if you just listen.6
Are you being served?
any consumers find it challenging to talk with their service provider or worker due to concerns about losing access to services; getting the worker into trouble or a belief it will not make any difference. Ask yourself, how many times when queried by a waiter in a restaurant 'was everything OK, did you enjoy your meal?' did you believe they really cared, or that your comments would actually be conveyed to the manager or proprietor? It probably amounts to less than once.
Yet this sort of feedback is vital for informing decision-making, improving services and retaining and growing a client-base. For feedback processes to be effective, they must be seen to be independent and provide a guarantee that the concern expressed will be heard by senior management, considered, and acted upon. You need to receive aggregated feedback from across the organisation to determine how you can improve your organisation's products and services. Having issues solely resolved locally may address the concerns of the individual consumer, does not give you the bigger picture of where there are global improvement opportunities. So how's this going for your organisation? Feedback still starting and ending with frontline staff? Still resting with the restaurant waiter?
What does feedback tell us?
When feedback is received, organisations must also examine the overall picture to assess the extent of any issues:
Are they one-off events?
Are there themes?
Is it site or program-specific?
This can be done by combining the process of consumer-elicited feedback with outbound satisfaction measures to probe and investigate issues through a process of triangulation (Figure 1).

Not only is this effective for identifying the themes for improvement, but also the risk of any more serious issues relating to service quality and consumer safety. Whilst sounding simple, the reality of customer analytics is more difficult; requiring data analysis, forensic audit and formal investigation skills. Third party involvement increases objectivity and rigour, leading to better outcomes.
Most importantly, summary reports of feedback, satisfaction outcomes, themes, and opportunities for improvement or change, should be presented regularly to the executive and board.
Good or bad, there is no excuse for not knowing!