strategy-risk
Strategy & Risk
Scaling Impact Through Cross-Sector Partnerships: A Spotlight on Shared Value

Published: October 10, 2016

Read Time: 4 minutes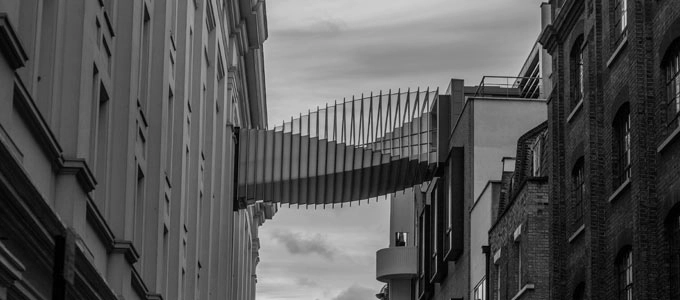 Innovation and change is not the responsibility of one sector alone. Nor can the elements of innovation and change (funds, resources, motivation, creativity, scale) be neatly carved off to individual sectors in the hope they each play their role. By bridging sector boundaries, the osmosis of ideas and practices naturally gives rise to new models where individuals and communities can thrive without overtaxing social sector resources or extinguishing private sector profit.
At the heart of this idea are partnerships between corporates and not-for-profits. In this space shared value is an ideal framework.
Shared value is applying business thinking to solve a social problem. These partnerships are where both a high level of social impact is achieved and a high level of business value is realised. Partnerships in this space are often talked about as being win-win – all parties involved get what they need and the overall effect is greater than the sum of its parts.
Corporates creating shared value partnerships are typically building on a strong track record of philanthropy and corporate social responsibility. They are pushing beyond their sponsorships and grants programs to find ways to deliver high levels of business value through their community investment and are simultaneously seeking to maximise the social impact they can help achieve.
Not-for-profits working in this space are typically either innovative start-ups or larger charities that are trying a business spin-off to help fund social impact programs or have recognised a way to leverage corporate resources to solve a problem they could not on their own.
Alignment of purpose and co-design of programs is essential in shared value partnerships. In particular, what makes these initiatives work is a strong and credible link between the social impact purpose and the core business of the corporate, for example a nutrition partnership for a food manufacturing company, a road safety campaign for an insurance company or a health initiative for a pharmaceutical company.
Other common characteristics of these partnerships that contribute to success include:
Best practice delivery of social impact, i.e. the best program models being used;
Return on investment for the corporate partner is clear and measurable, e.g. revenue generation, savings, reputation benefits or employee engagement;
Financial and social impact reporting is delivered regularly by the not-for-profit;
Communications are delivered that meet corporate requirements;
Regular review of the partnership and openness from both parties to continuing to refine the direction; and
Opportunities for employee engagement, e.g. skilled volunteering.
It is important to note that while shared value partnerships are considered the ideal framework they may not always be achievable or the best option – it all depends on what you are trying to do. These partnerships take a lot of resources to design and deliver, but can have an impact and value many times greater than what is put in.
From Spark Strategy's work supporting organisations to set up sustainable shared value partnerships, we have identified a few practical tips for getting partnerships right. These are:
Be clear from the outset that this type of partnership requires more effort and energy;
It is not a one-size-fits-all approach, in fact almost everything about this will be bespoke;
Get your values alignment right first and foremost – without this nothing else will work;
Co-design the initiative or program, consulting with key stakeholders on both sides of the partnership;
Think big – the whole point of a shared value partnership is to maximise business value and social impact – and do not be afraid to try something different or experimental;
Be open to refining the partnership on the go – shared value partnerships can sometimes feel like being part of a start-up, be prepared to try things, fail, tweak, try again; and
Impact measurement is critical – build in financial and social value measures from the start and continue to refine them. Where possible, report success and failure publicly, this keeps all parties accountable for their actions.
The benefits of shared value partnerships are huge and can be the key to unlocking scale for an organisation. The matching of corporates and not-for-profits brings potential to provide both financial sustainability and also increase social impact. What is needed is an alignment of interests, from a coalition of courageous leaders, unearthing and trying models of practical, sustainable and enduring impact.