governance
Governance
Recruiting for Not-For-Profit Boards: Building Strong Foundations

Published: October 21, 2019

Read Time: 8 minutes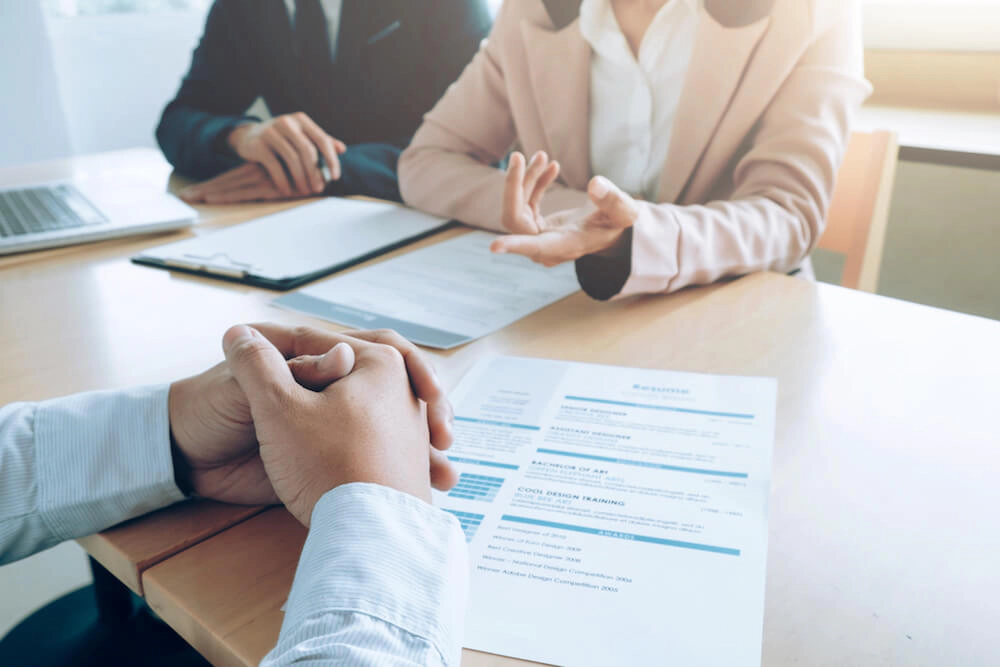 With the landscape of not-for-profit governance constantly changing, it is crucial that boards recruit appropriately skilled and qualified directors who can help drive the organisation towards its mission and goals. Yet, boards continue to suffer from underperforming directors, ego-driven attitudes, and constant disagreements.
While managing performance is an important part of maintaining a high-performing board, it is equally as important to have a clearly defined recruitment process for bringing in new directors. Without it, your board risks appointing someone who is not aligned with the organisation's goals, lacks the right skills or knowledge in governance, or clashes with existing board members. Sometimes, it can mean that you aren't able to fill all the positions on the board, which was the case with Palliative Care Victoria.
CASE STUDY: PALLIATIVE CARE VICTORIA
When it came to finding new board members, Palliative Care Victoria had a one-step process: it sent an invitation to the organisation's members to nominate members for board vacancies in advance of the AGM. In many cases, the nominations received did not exceed the vacancies, and Expressions Of Interest (EOIs) were not being reviewed.
Odette Waanders, the current Chief Executive, realised that none of the existing board members were able to stand for chair, which highlighted the lack of process around succession planning. Along with a growing need to diversify the board, Waanders became more active in board recruitment, turning the process into a clearly defined procedure with end-to-end steps.
The improved recruitment process has resulted in a diverse, multi-skilled board of nine board members – four are health professionals, two have personal experiences caring for those in need of palliative care (and other valuable expertise and experience) and one member, the treasurer, is from the commercial sector. Of those nine members, seven are female, including the chair.
They are now attracting strong candidates who have the right mix of expertise and experience and who want to make a difference. They have also received 15 EOIs for three board positions that will be vacant later this year.
RECRUITING FOR YOUR BOARD
Palliative Care Victoria demonstrates that a strong recruitment process can produce the right results for board director appointment. To implement or improve your board recruitment process, you need to build in the following considerations:
Who do you need?
The first step in any recruitment process is to determine what skills and expertise your board needs in relation to its strategic plan, its upcoming projects, and nearing vacancies. It can be helpful to draw up a board skills matrix that lays out the board's current mix of expertise and demographics, which can be used to build your ideal board mix.
Waanders notes that figuring out what expertise is needed comes from board self-assessment, succession planning and strategic challenges and priorities.
"Ensure board candidates are a good fit with the organisation's values and are motivated by its purpose and objectives….Developing clear procedures and processes and being clear about the selection criteria ensures that time spent on board recruitment contributes to board effectiveness."
Palliative Care Victoria's new process includes:
Identification of selection criteria for recruitment based on annual board self-assessment and skills and experience matrix.
A review by the Governance Committee of the board informs discussion by the board of current and desired areas of expertise, experience, networks and composition with regards to strategic challenges, opportunities and objectives, and board diversity.
Creation of key selection criteria for specific invitations for EOIs to board and board committee vacancies using membership of committees as a potential feeder to board positions, particularly in the areas of finance and risk management.
The same review was also applied to the EOI process. It now includes both the selection criteria and compulsory questions relating to:
personal attributes, qualities, alignment with the values of Palliative Care Victoria
experiences and expertise that would inform and add value to the member's contributions to the Palliative Care Victoria board
relevant education and experience relating to board governance, strategic thinking and/or innovation
What should candidates expect?
Part of recruiting the right board directors is detailing the expectations of the role, including the responsibilities, time commitment, and other duties. Waanders says one of the biggest challenges boards have these days is recruiting members who are prepared to – and who actually do – commit the time and energy towards adding value to the organisation. Recent years have seen Palliative Care Victoria be more explicit about the time requirements of board members at the invitation stage, whereas in the past, there was a tendency to understate the time required in order to attract people. Now when applicants respond to EOIs at Palliative Care Victoria, they must confirm they can commit to an average of four to six hours per month (more is required of office holders) for a three-year term, as well commit time to building their  knowledge about the organisation and its governance policies. They must also confirm a commitment to self-directed learning and participation in board education activities.
Along with these details, it also helps to ensure candidates are informed about the organisation. In the case of Palliative Care Victoria, their invitations for EOIs include information such as the position description, links to the organisation constitution, strategic plan, annual report and website.
Who will manage recruitment?
Choosing one person to manage a complex recruitment process may not always produce the best results. There is the option to outsource to an external recruitment company, but this can be a costly exercise.
Creating a selection panel can provide a balance of opinions and workload. For Palliative Care Victoria, their panel usually includes two board members and the chief executive and involves interviewing short-listed candidates for between 45 to 60 minutes. The selection panel makes a recommendation to the board about the candidates that best meet the board's selection criteria. Then the board decides which candidates they would like to put forward for election by the board members. EOIs are reviewed after the deadline and the chairperson or board committee chairperson may call respondents for an informal discussion before short-listing for an interview with the selection panel.
Where will you advertise?
Finding candidates is about spreading the word about the positions. Consider using a range of different channels and platforms. "We found the various promotion channels access different networks and areas of expertise, therefore playing a lesser or greater role in generating EOIs depending on the key area of expertise and experience sought," Waanders says.
They advertise opportunities on a range of platforms, including Probono Australia, Australian Institute of Company Directors, LinkedIn, as well as the organisation's own weekly newsletter and direct emails. By reaching as wide as possible, it increases the pool of candidates
Thinking Outside the Box
Recruitment doesn't always involve actively searching for candidates. Sometimes, there are options that can bring them to you, such as The Observership Program.
The Observership Program is an initiative championed by Chris Franks during her time at Habitat for Humanity. The Program places adults aged 25 to 40 with a not-for-profit board for one year. The observer joins the board for one year to learn about governance and the practical aspects of being a director and the board can assess their work ethic, skill set and dedication to the organisation's cause. Dedication and work ethic is an often overlooked skill set but essential for boards.
At Habitat for Humanity, this led to the appointment of an observer to the board and led to their subsequent appointment as an external member of the organisation's risk committee – a position that could be balanced with their significant executive responsibilities. Franks says while on the board, the observer delivered great value and diversity as a younger person to bring different insights to discussion and observers have been appointed directly to board at the end of their program.
What is your criteria?
Good selection criteria can make all the difference to the quality of candidates applying, and this will depend on each board's needs at the time. In Palliative Care Victoria's case, they determined the specific areas of expertise and experience they wanted for recent board vacancies, which includes:
Experience living with, or caring for a person with, a life-limiting illness
Commercial and/or entrepreneurial experience and strategic thinking
Expertise and experience in primary care, aged care, acute care, disability care and palliative care
Significant board experience, especially in managing strategic changes
Experience in consumer and community engagement
Professional accounting qualifications and experience, risk management
Setting out clear criteria is not only helpful in finding suitable candidates, but makes it easier to determine unsuitable candidates quickly, reducing how much time you spend in this stage of the process.
What happens post-recruitment?
The recruitment lifecycle does not stop at appointment. To ensure a smooth start, having a set induction process complements a strong recruitment process and gives your board member a good introduction to the organisation, their role and responsibilities, and the strategic challenges that they will be involved in.
Palliative Care Victoria has a thorough induction for all new directors,  which includes a face-to-face meeting with the chair and chief executive, a handbook of the organisation's governance policies, and the opportunity to visit palliative care locations.
Recruit with purpose
Recruiting the right board members for any organisation is a challenge and especially so for not-for-profits in a time of rapid change and innovation. However, as shown by Palliative Care Victoria, having a detailed and clear recruitment process that is built on what the organisation needs and what it can offer can make a world of difference towards finding the right people for the organisation.