governance
Governance
From Inc to Ltd: Making the change to Company Limited by Guarantee

Published: April 5, 2019

Read Time: 10 minutes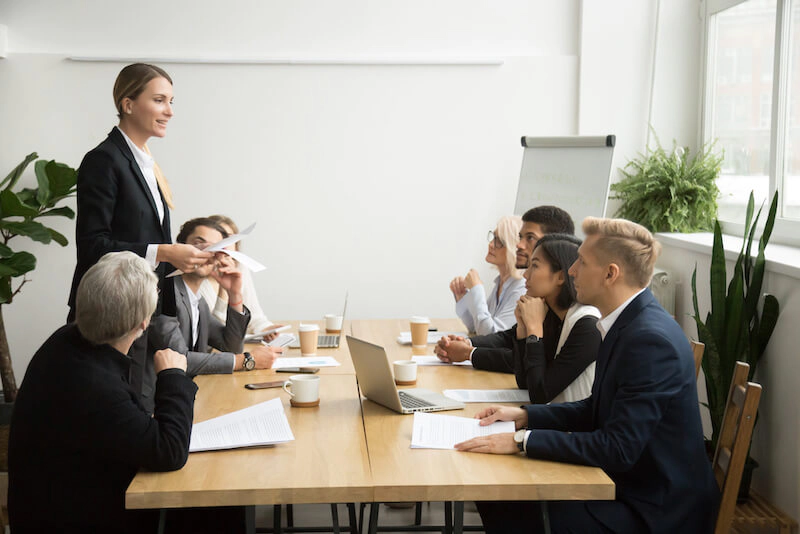 Not-for-profit (NFP) organisations face more demand for structure, accountability and transparency than ever before. Not only are there more NFPs that are growing into multi-million and multi-billion dollar entities, but there are also more public and government expectations of NFPs than in the past.
In line with this trend, NFPs around Australia have been transferring from incorporated association to company limited by guarantee and this trend continues to grow, especially in increasingly competitive markets.
Why make the move?
There are a few key reasons why organisations make the change from incorporated association to company limited by guarantee.
Jonathan Teh, Principal at Russell Kennedy Lawyers, says one of the common reasons he sees amongst his clients is to more simply operate outside of the organisation's main state jurisdiction.
Under state incorporation laws, associations by default are restricted to their home state. This can restrict their growth. They could register like foreign companies to operate nationally, but this gets confusing for the public.
Other reasons to change might include wanting to change the perception of the organisation's size in the market or complying with government requirements or preference for companies. This is because companies tend to be larger.
Companies limited by guarantee are governed by the Corporations Act 2001 and theAustralian Securities and Investments Commission (ASIC). There are more comprehensive and useful legal requirements with this structure in terms of the roles of the board, director and member and perspective of clients, business partners and donors. This helps boost their confidence that the organisation is well-run and reliable.
Another example of why becoming a company might work in a NFP's favour is if the NFP was considering potential mergers. Teh says in situations where a company and an association merge, it tends to be that the company continues while the association gets rolled into the company. This is often the case regardless of which one is bigger.
Whatever the specific reason might be for individual organisations, Teh says it is usually clear what the best choice for many organisations is.
"We've helped numerous clients make that assessment over the years. Almost all decide to convert to a company. There is a very small minority that would stay as an association. I can categorically say that none want to go the other way."
There are some large incorporated associations that have not made the change – St John of God Health Care, which is Australia's third largest private hospital operator, is a good example – but this is more the exception, rather than the rule.
Australian Strategic Services principal consultant Michael Goldsworthy says changing to a company structure gives NFPs much more credibility and gives the board the reassurance that they are in fact a company, rather than a team of volunteers.
"That sets a whole different attitude and work practice in the boardroom," he says.
Goldsworthy has worked with almost 7000 NFPs in Australia and says directors unequivocally take their roles and responsibilities more seriously once the structure changes from incorporation to company. That more serious mentality is necessary when more and more NFPs are shifting towards a commercial approach, as the combination of both assists in transitioning the
organisation to the new customer-driven, competitive marketplace, he says.
Many NFPs are moving towards a more customer-driven approach where they are also competing with public and private companies as well as other NFPs. This more competitive environment motivates many organisations' boards and chief executive officers to take their compliance requirements and governance structures more seriously, as well as actually apply these in the boardroom.
As these changes develop, organisations that operate in areas like health care, residential aged care, mental health and home care, those industries will continue to undergo tremendous change as they move towards deregulated marketplaces. This is resulting in the consolidation of many industries and the growth of extremely large organisations that monopolise the market.
"The Commonwealth Departments are clearly saying, customers want more choice and control and we are creating a competitive marketplace in which customers will have access to a range of service options and choices," Goldsworthy says.
The good and the bad
Changing from incorporation to a company is not without its risks, however.
Goldsworthy says while in his opinion there are few negative aspects to making the change, there are some increased risks that come with becoming fully accountable by law.
"The worst case is if an organisation comes under several financial distress or, worst case, insolvent. Not to forget the implications of situations which bring up questions of duty of skill and care, clinical governance or similar such requirements. It's about balancing risk, reward and responsibility, ensuring contemporary governance principles and practices are applied in order to minimise or mitigate risks."
As well as board members taking their roles and responsibilities more seriously and being able to trade in any state in Australia, Goldsworthy says the status change sends the message that the organisation is serious about the roles of their leadership and management, as well as developing a partnership between them.
Teh says another aspect that organisations might see as negative is all the administrative changes that need to be done. For example, changing letterheads from "Inc" to "Ltd". Often, though, organisations want to use this opportunity to change their broader public image to become more contemporary, so they tie in things like changing letterheads with this overall rebranding.
One-off legal costs could also be seen as a negative point and the process can be tricky without legal support. In many cases, though, it is often quicker and easier to hire a lawyer to help, especially when it comes to writing a new company constitution, which is the first major step in the process.
Teh says on the positive side, though, is that the legislation governing companies limited by guarantee were suitable for small and large NFPs and these days organisations value the more rigorous governance expectations. There are a lot of gaps in state legislation that provides for the basic rules regarding director rights and members' rights to hold the board to account.
Other benefits of becoming a company include the fact that the legislation is universally understood across Australia, compared to NFP law.
When aged and home care services organisation integratedliving changed from an incorporation to a company in 2008, it was already turning over $6 million a year.
Now, with the organisation turning over just under $80 million, Chief Executive Catherine Daley says there have only been benefits to the organisation becoming a company limited by guarantee.
She says the leadership and governance team at integratedliving had been thinking over the past several years about how to transform the organisation into a commercial entity. Having the legal entity of a company helps everyone in the organisation see themselves as an actual company.
"We've had to make some bold decisions in the best interests of the business. This has meant we have attracted and recruited more commercially-focused directors and executive and understanding governance responsibilities is reinforced by the legal structure and legislation."
As part of that transition process, directors were challenged to think about their duties and responsibilities and to understand their level of compliance. Th year before before the change to a company structure, the board had already implemented The Australian Governance System (TAGS), which is designed to give boards and chief executive officers the skills and processes needed for effective governance.
For integratedliving, this meant directors had already started to focus on a structured framework, tools and templates and creating governance policies and procedures.
Daley says in her experience, there are no negative aspects to becoming a company limited by guarantee.
"Operating to a higher standard of governance can only be positive," she says.
Before going through with the change
When the decision has been made to change to a company limited by guarantee, it's important for the board and leadership team to fully understand the legal requirements and responsibilities of making the change.
Goldsworthy says it's critical to find a lawyer who knows NFPs well and has worked with them in transferring from an incorporated association to a company limited by guarantee.
Not only is the law governing companies limited by guarantee quite detailed, but the penalties of non-compliance can be significant so it's always better to get solid legal advice from the beginning.
Additionally, it might help to talk to other directors, chairpersons or chief executives who have made the change before and find out what, for them, were the benefits, opportunities, costs and value.
Teh says it is important to remember that ultimately, the decision to transfer is a decision that must be made by the members of the organisation, not just the board. Converting to a company can provide great momentum to modernise an organisation's governance. However, it's easy for something like this to seem very inward-focused from the perspective of members and the public. The topic risks getting pushed down a board's agenda when there are other more immediate crises to focus on.
However, with a greater spotlight on board performance and more pressure to have better governance, it is important that board members accept how important it is to adopt best governance practice, Teh says.
What are the key steps?
One of the first key steps is to rewrite the organisation's constitution and then to get that approved by the board and then the organisation's members.
Then, the organisation needs to make an application for the status change. In some parts of Australia, state approval is required before the organisation can apply to the ASIC.
A lot of information will be needed as part of the application, including:
Lodgement details i.e. information about who the ASIC can contact in the case of any questions about the application
Which state or territory the company will be registered under
Various details about the company including the proposed company name, type and class of the company, the registered office, and more
Information about officeholders: a company limited by guarantee must have a minimum of three directors and one secretary
Details about members (a company limited by guarantee must have at least one consenting member)
Once the application has been approved, it's just spreading the word that the organisation has changed to a company structure, plus other bits and pieces: for example, updating letterheads and the Australian Business Register and meeting other requirements of becoming a company.
Teh says typically, the entire process tends to take about 6 months from beginning to end. It can take longer when organisations spend more time to polish the new constitution.
Note that any contracts or agreements the organisation had prior to changing to a company structure will continue after the transfer.
What to watch out for
One of the main issues a board might encounter through this process is getting all the board and members onboard.
Teh says, for example, some members might use the opportunity to bring up issues about the organisation, such as operational gripes, without being able to see the bigger picture.
Therefore, giving members time to consider the implications of the change is important.
"It's better to allow more time rather than less. If members or directors in any way feel rushed into finishing the process, then the common reaction of members or directors will be to not support it," Teh says.
Again, it can be easy for a decision like this to be bumped down the list of things to do for a board, which can delay the process.
Boards therefore need to be mindful that a change like this requires at least two to three solid board meetings and they need to make time in addition to the usual board meetings, Teh says.
Conclusion
The administrative processes and legal costs required to make the transfer from incorporated association to company limited by guarantee can be significant and time-consuming for organisations. But ultimately, there are many benefits in making the change for NFPs that are serious about becoming more customer-driven and competitive – whether that's to be taken more seriously in a deregulated market, to be able to operate across states or to encourage a more serious governance mindset amongst board members.
---
Disclaimer: This article is general commentary. It is not legal advice. Please get advice for your situation.